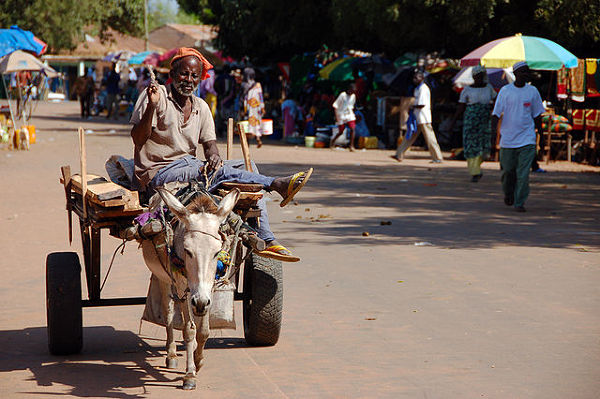 Fot. Xavi Talleda (CC BY)


Gdyby pokusić się o krótką charakterystykę Gambii, to brzmiałaby ona mniej więcej tak: niewielki kraj na zachodzie Afryki, wyróżniający się na tle innych afrykańskich państw niezwykłą stabilnością polityczną, mimo że zamieszkiwany jest przez wiele odrębnych grup etnicznych, z których każda posługuje się swoim językiem i kultywuje odmienne obyczaje. Te grupy to Mandinka, Wolof, Fulani, Djola, Soninke. Poszczególne grupy etniczne żyją pokojowo, bo Gambijczycy cenią sobie przede wszystkim spokój, starają się unikać konfliktów i źle postrzegają osoby kłótliwe i krzykliwe. Dlatego w kontaktach z Gambijczykami turyści powinni unikać ostentacyjnego okazywania zdenerwowania czy podnoszenia głosu, co może się zdarzyć w sytuacjach, kiedy zastana rzeczywistość zaskakuje nas swoją odmiennością (np. godziny czekania, aż autobus, którym chcemy jechać, zapełni się pasażerami czy nadmierne zainteresowanie życiem osobistym turysty, które objawia się dziesiątkami pytań o męża/żonę, dzieci lub szczere zaniepokojenie ich ewentualnym brakiem, ponadto dla osób z zewnątrz mogą wydać się dziwne długie powitania, rozwlekłe wymiany uprzejmości połączone z wypytywaniem o rodzinę i stosunki sąsiedzkie).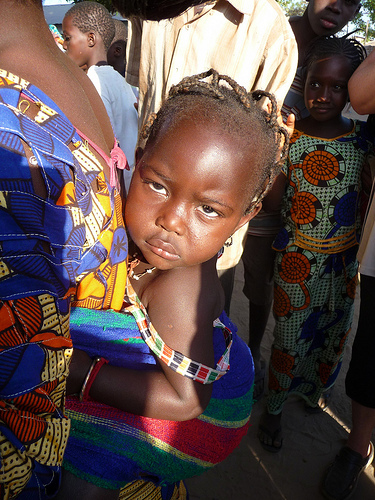 Fot. Martijn Russchen (CC BY/Flickr.com)


Gambia to kraj muzułmański, a więc powinniśmy stosować się do podstawowych zasad takich jak skromny strój (bikini – tak, ale tylko w kurortach i na plażach, spacerowanie po ulicy w kuszącym negliżu jest niemile widziane), mieć świadomość tego, że lewą rękę uznaje się za nieczystą, lepiej więc nauczyć się jeść opuszkami prawej dłoni, okazywać szacunek starszym osobom, które z racji wieku zajmują uprzywilejowaną pozycję w społeczeństwie i nie dziwić się, kiedy spotkany Gambijczyk zadeklaruje posiadanie 4 żon (islam dopuszcza taki rodzinny układ, kobiety dzielą się między sobą obowiązkami domowymi, a mężczyzna z większym lub mniejszym powodzeniem utrzymuje żony i całą czeredę dzieci), a owe żony powiedzą, że obowiązkiem kobiety jest wyłącznie zajmowanie się domem i dziećmi, bo taka jest tradycyjna rola niewiasty. Co kraj, to obyczaj.