Bandżul to stolica (Bandżul liczy 40 000 mieszkańców i przypomina raczej prowincjonalne miasteczko niż stolicę kraju) i drugie pod względem wielkości miasto Gambii. Bandżul jest raczej młodą stolicą – miasto stało się administracyjnym centrum kraju wraz z odzyskaniem niepodległości w 1965 roku. Z kolonialnych czasów pozostała coraz bardziej niszczejąca architektura i powszechna, zresztą w całym kraju, znajomość języka angielskiego. Co ciekawe, Gambijczycy nazywają swoją stolicę "miastem świateł". Jeśli spodziewamy się, że wychodząc w środku na ulicę miasta, zamiast ciemności, porazi nas słup światła, to jesteśmy w błędzie. Ulicznych latarni jest w Bandżul jak na lekarstwo. Miasto jest jednak ciekawie położone – na wyspie St. Mary tuż przy ujściu rzeki Gambia do Oceanu Atlantyckiego, skąd promem można dostać się na przeciwległy brzeg – do miasta Barra.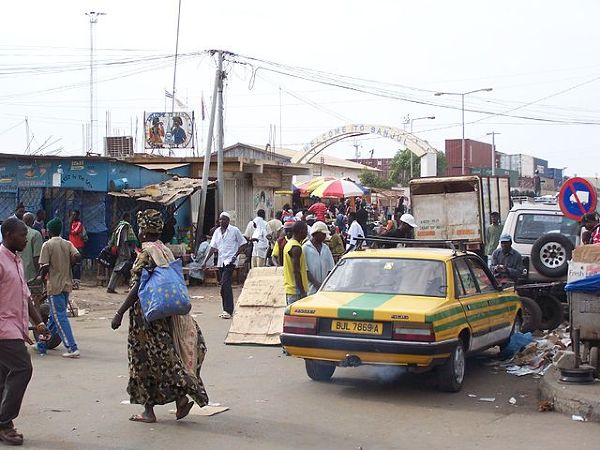 Ruchliwe centrum Bandżul. Fot. Brett Lees-Smith


Do Bandżul chcąc nie chcąc trafi praktycznie każdy turysta – w okolicach miasta znajduje się Banjul International Airport, znane również jako Yundum International Airport; lotnisko obsługuje wiele międzynarodowych połączeń, można z niego także udać się bezpośrednim rejsem do Conakry, Dakaru, Freetown, Amsterdamu, Lagos, Londynu, Akry, Madrytu, Barcelony, Abidżanu.

Co warto zobaczyć w Bandżul? Przede wszystkim Albert Market przy Liberation Avenue. Kolorowy, tętniący życiem, zawsze zatłoczony bazar, na którym można kupić wszystko, począwszy od rękodzieła afrykańskiego, przez chińskie podróbki, świeże ryby, warzywa, owoce, mięso, ubrania, po balsam z bambusa pomagający przy poparzeniach słonecznych. Ciekawym miejscem jest też port, do którego przybijają promy z Europy i Stanów Zjednoczonych, gdzie zwykle cumuje co najmniej kilka dużych statków transportowych i gdzie znajduje się mnóstwo małych hurtowni usytuowanych wzdłuż portowej ulicy. To stąd odpływają wspomniane wyżej promy do Barra.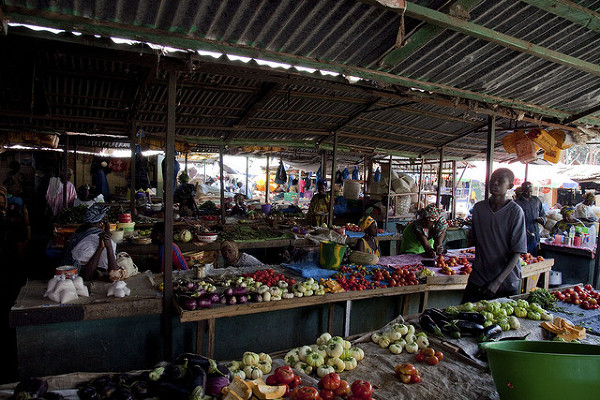 Albert Market. Fot. DemianPZ (CC BY/Flickr.com)


W Bandżul znajdziemy także kilka muzeów : National Museum, African Heritage Center oraz African Heritage Museum. Dla zainteresowanym tym jak może wyglądać i prosperować kościół katolicki w kraju prawie 100-procentowo islamskim, polecamy wizytę w St. Mary's Church.

W Bandżul jest raczej słaby wybór miejsc noclegowych. W poszukiwaniu hotelu najlepiej udać się do Kotu lub Kololi, turystycznych miejscowości położonych około 30 minut jazdy samochodem od stolicy. Jeśli jednak chcemy zostać w Bandżul można skierować kroki do Laico Atantic Hotel.