Park Narodowy Kiang West to największy obszar chroniony w Gambii z ponad 20-letnią historią – powstał w 1987 roku. Położony na południowym brzegu rzeki Gambii, 145 kilometrów od Bandżulu i 100 km od wybrzeża jest schronieniem dla ok. 290 gatunków ptaków, w tym 21 gatunków ptaków drapieżnych, wielu gatunków małp, np. patas i sitatunga oraz innych ssaków: delfinów, manatów, lwów, pawianów, guźców, krokodyli, hien, lampartów oraz wiele innych egzotycznych gatunków zwierząt, które przy odrobinie szczęścia możemy zobaczyć w Kiang West. Park to też ogromna różnorodność roślinna – w jego obrębie znajdziemy podmokłe sawanny, lasy mangrowe i galeriowe.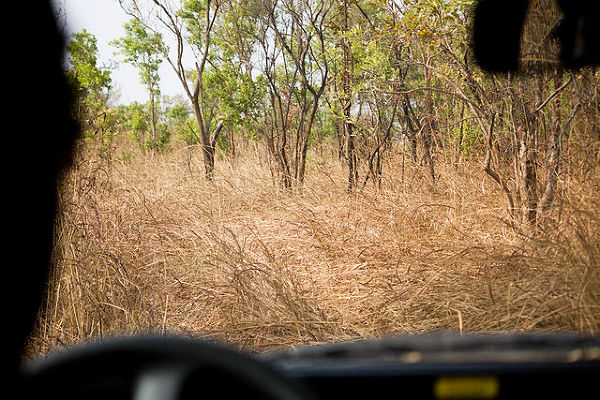 Kiang West National Park. Fot. Ikiwaner (CC BY/Wikimedia Commons)

Najlepiej zwiedzać park między listopadem a styczniem. Administracja parku i bungalowy dla turystów znajdują się w miejscowości Dumboto, zaś najlepszą bazą wypadową jest wioska Tendaba, gdzie można liczyć na całkiem przyzwoitą infrastrukturę turystyczną, przynajmniej jeśli chodzi o nocleg. Chętni do podglądania zwierząt powinni udać się do Tubabkollon Point, zlokalizowanego na północy parku tuż przy piaszczystej plaży nad rzeką Gambią. Kiang West znany jest także amatorom podglądania ptaków, którzy coraz liczniej przyjeżdżają wyłącznie w tym celu.