Park to nic innego jak 5 wysp położonych na rzece Gambii we wschodniej części kraju. Baboon Islands, bo również tak jest nazywany ten obszar, znajduje się niedaleko miast Janjangbureh i Kuntaur, którego stanowią bazę wypadowa do parku.

Park porastają różne formacje roślinne – las tropikalna, sawanna i lasy mangrowowe. To zróżnicowane środowisko stało się schronieniem dla kilkudziesięciu szympansów. Ssaki zamieszkują ośrodek dla osieroconych szympansów, który jest najstarsza tego typu placówką w Afryce. Ośrodek powstał pod koniec lat 60. ubiegłego wieku z inicjatywy Stelly Brewer, córki założyciela Abuko Nature Reserve. Zwierzęta były ówcześnie chodliwym towarem – im bardziej kwitł nielegalny handel szympansami, tym mniejsza stawała się ich populacja. Dzięki działaniu Brewe i pozytywnemu ustosunkowaniu się do pomysłu gambijskich władz, szympansy przetrwały. W ośrodku na świat przychodzą młode szympansy, zasilając tym samym stado, które liczy dziś 86 sztuk. Na cierpliwych czeka nagroda w postaci widoku krokodyla nilowego czy hipopotama!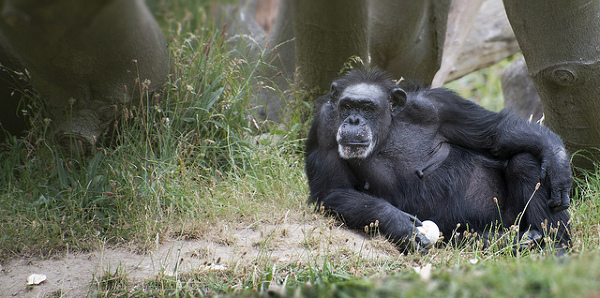 Mieszkaniec ośrodka, jeden z 86, który przebywa w tej wyjątkowej placówce. Fot. tatchie (Flickr.com/CC BY)


Ośrodek – Chimpanzee Rehabilitation Camp, zwany również Badi Mayo udostępnia namioty dla turystów, w których można przenocować (ceny jednak jak miejscowe realia są jednak dość wysokie – 5000 GMD za noc) oraz niewielką restaurację serwująca proste potrawy. Sierociniec znajduje się na lądzie, jeśli chcemy przyjrzeć się z bliska wyspom i ich egzotycznym mieszkańcom powinniśmy wynająć pirogę. Zabronione jest schodzenie na którąkolwiek z wysepek, przy czym wycieczki są oferowane praktycznie w każdym hotelu w Janjangbureh (Georgetown) lub w Kuntaur (targując się możemy zapłacić ok. 2000 GMD (ok. 190 PLN) za łódź i około 3-godzinną wycieczkę dookoła wysp).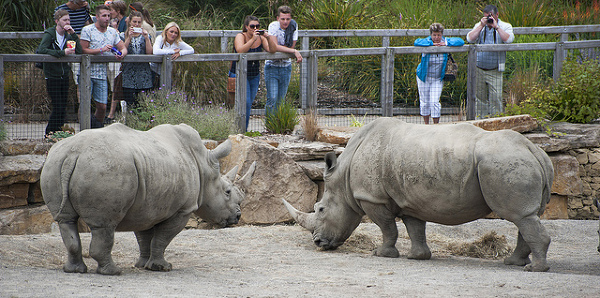 W parku można podglądać również hipopotamy. Fot. tatchie (Flickr.com/CC BY)