Plaża Sanyang nieprzypadkowo jest nazywana także rajską plażą (Paradise Beach). To przepiękny kawałek wybrzeża, który może stanowić alternatywę dla zatłoczonych plaż w Kololi i Kotu. Rajska plaża jest łatwo dostępna z rybackiej wioski Sanyang, od której dzielą ją zaledwie 3 km.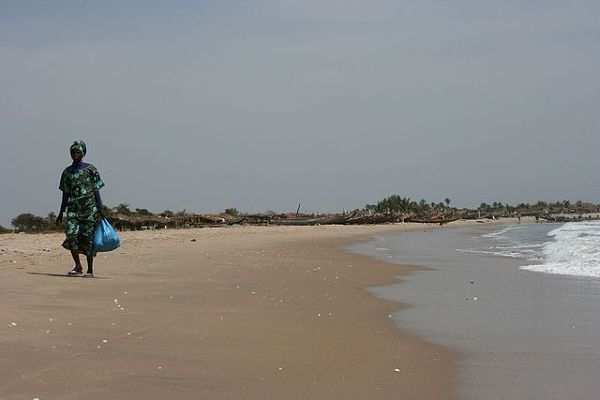 Bajecznie kolorowe łodzie na cumujące na Sanyang Beach. Fot. lynn smith (CC BY/Wikimedia Commons)


Każdego dnia do brzegu dobijają łodzie rybackie wracające z połowu, ryby są wynoszone na brzeg i segregowane przez czekające już rodziny rybaków. To interesujący widok, na który warto poczekać, podobnie jak i show lokalnych mężczyzn, którzy tańczą w rytm wygrywanych na bębnach melodii. Nie byłoby może w tym nic dziwnego gdyby nie ich muskulatura eksponowana przez oszczędny strój.

Na Sanyang Beach znajduje się także kilka "beach bars", w których można oddać się błogiemu leniuchowaniu: leżeniu w hamaku i popijaniu lokalnego piwa lub jeśli ktoś nie lubi "procentów" – orzeźwiających soków. To właśnie te niepozorne bary oraz niewielkie lodżie są jedyną infrastrukturą turystyczną w Sanyang, co w porównaniu z resortami naszpikowanymi hotelami jest ogromnym plusem.

Na plażę najłatwiej dostać się wynajmując w Brikam lub Serrekunda taksówkę. Warto się targować!