Tanji to niewielka rybacka wioska położona tuż nad Oceanem Atlantyckim, 24 km od Brikama i 18 km na południe od Serrekunda. Bez problemu znajdziemy co najmniej 3 argumenty, dla których warto odwiedzić Tanji.

Pierwszy to wracający z połowu rybacy, którzy wyciągają na brzeg sieci, zwykle pełne ryb, na miejscu segregowanych i często także patroszonych przez kobiety, sprzedawanych "na pniu". To bajecznie kolorowy, ciekawy widok i świetna okazja, by obserwować zwyczajne życie Gambijczyków, czego nie uświadczymy w żadnym resorcie. Rybacy wracają z połowów zwykle około południa i to jest też najlepszy czas, by udać się do Tanji.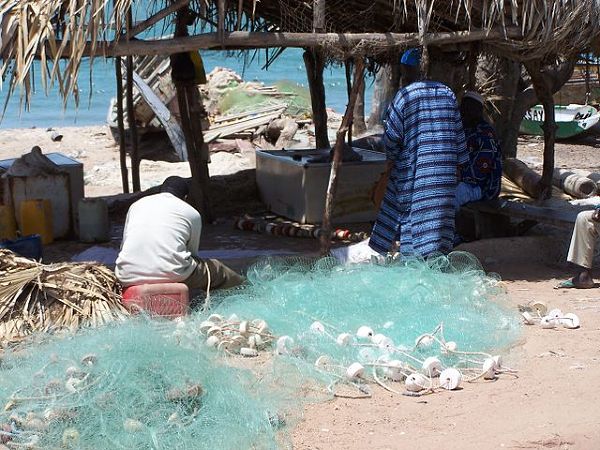 Rybacy na plaży w Tanji. Fot. Niels Elgaard Larsen (CC SA/Wikimedia Commons)


Drugi argument przemawiający za tym, że warto jechać do Tanji, to rezerwat ptaków Tanji Bird Reserve, nazywany także Tanji River Bird Reserve. Rezerwat znajduje się w odległości 3 km od wioski, zajmuje solidny kawałek przestrzeni – 600 hektarów, tuż nad Oceanem Atlantyckim i odznacza się ogromną bioróżnorodnością. Na lesistym terenie, gdzie spotkać można zarówno lasy mangrowe, jak i niewielkie laguny, żyje ponad 300 gatunków ptaków, dla których rezerwat w Tanji jest przystankiem w drodze do Europy, Ameryki i Azji. To istny raj dla obserwatorów ptaków – birdwatcher's, którzy zaopatrzeni w dobre lornetki w tropikalnym gąszczu mogą wypatrzeć pelikana, brodźca, mewę śródziemnomorską, mewę żółtodziobą, kilka rodzajów rybitw, m.in. rybitwę czubatą i białoczelną. W rezerwacie żyje też wiele gatunków ssaków, zwłaszcza wokół Bijol Islands, wysepce o powierzchni nieco ponad 6 km kwadratowych.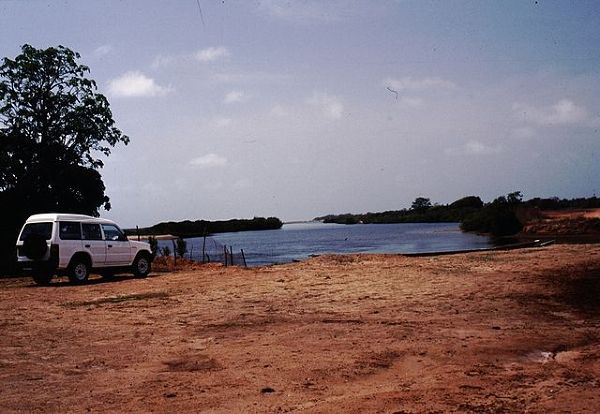 Na terenie rezerwatu znajduje się wiele lagun. Fot. Atamari (CC SA/Wikimedia)


Trzeci argument przemawiający za tym, by wybrać się do Tanji to Tanji Village Museum, oczywiście o ile ktoś jest amatorem tzw. turystyki kulturowej. Muzeum to kompleks kilku gambijskich tradycyjnych chat, których wnętrza można zwiedzać, a eksponatom znajdującym się w nich, bliżej przyjrzeć. Mało tego, muzealna wioska Tanji wcale nie jest statycznym obiektem jak mogłoby się wydawać – na miejscu pracują także artyści i rzemieślnicy, czasem też odbywa się tradycyjne show, raczej typowa rozrywka adresowana dla turystów. Podobnie jak i przejażdżki na wielbłądach po plaży, które oferuje muzeum.

Do Tanji najlepiej dostać się minibusem geli geli z Bandżul lub Serrekunda, wioska leży tuż przy Coastal Road, 30 minut jazdy od Bandżul. Wstęp do rezerwatu – 35 GMD. Dużo praktycznych informacji o parkach i rezerwatach w Gambii znajduje się na stronie: http://thegambiawildlife.com/.