To punkt obowiązkowy dla każdego przebywającego w Zambii turysty. Często zdarza się, że niestety jedyny, bo Zambia ma do zaoferowania znacznie więcej. Wodospady Wiktorii szczycą się mianem jednego z siedmiu cudów świata i rzeczywiście na to zasługują. To jak wyglądają zmienia się w zależności od pory roku.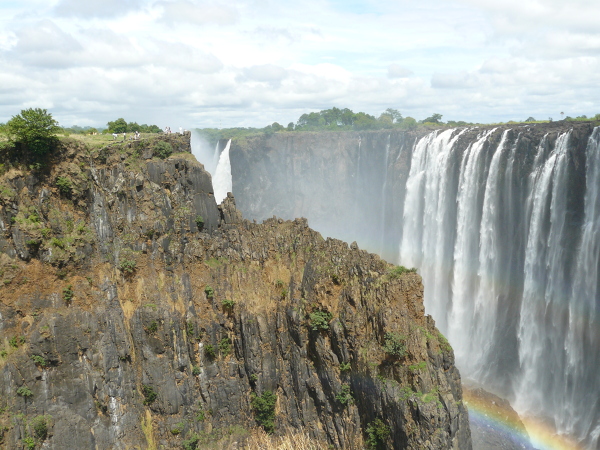 Widok na wodospady od strony Zambii. Fot. Paulina Skiba
Jeśli odwiedzimy Zambię w porze suchej wody będzie na tyle mało, że może udać nam się przejść po prawie suchym dnie wąwozu, jeśli zaś udamy się tam w porze deszczowej przyda się parasol i osłona na aparat fotograficzny. Oszołomią nas hektolitry (ponad 9 mln litrów na sekundę) przetaczającej się przez długie na prawie dwa kilometry urwisko, wody. O tym co można robić w pobliżu wodospadów i jak się tam dostać znajdziecie informacje w moim pierwszym tekście o Zambii (http://etraveler.pl/strefa-podroznika/afryka/zambia/zambia-kraj-pelen-cudow,artykul.html?material_id=4fcbdf649a22dde215000000)
Na terenie wodospadów można przebywać godzinami. Warto pilnować swoich rzeczy nie z obawy na złodziei, ale na małpy :-). Wodospady Wiktorii leżą tuż przy najmniejszym Parku Narodowym Zambii- Mosi-Oa-Tunya.
Odległość od stolicy: 485 km, ok.7 godzin podróży samochodem
Wstęp: 20 USD
Godziny otwarcia: od świtu do zmierzchu. Wodospady prezentują się szczególnie zjawiskowo o wschodzie i zachodzie słońca
Więcej informacji:
http://www.victoriafalls-guide.net
http://www.zambiatourism.com/travel/places/victoria.htm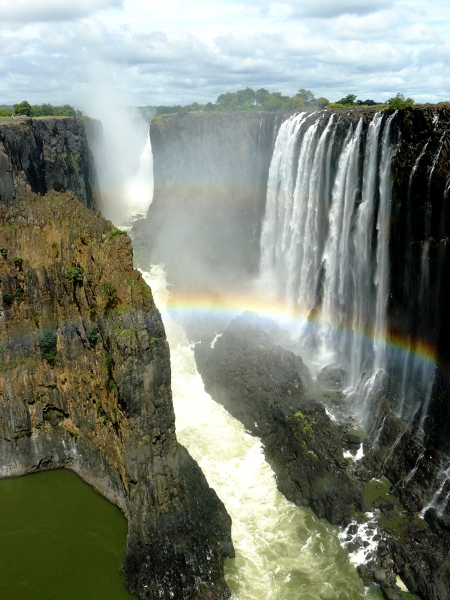 Wodospady Wiktorii. Fot. Paulina Skiba