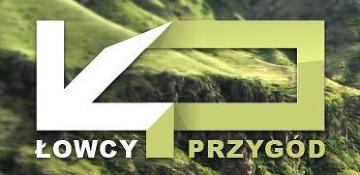 Łowcy Przygód ruszają na polowanie do Afryki
fot. Łowcy Przygód
Podróże kształcą i rozwijają. Podróżować może każdy. Są to rzeczy, które nam towarzyszą przy każdej wyprawie. Staramy się pokazywać ludziom, że czasem niewiele potrzeba, by oderwać się od komputera czy telewizora – wziąć w garść swoje marzenia i… wyruszyć. Choćby na koniec świata!
Co w pustyni piszczy?
Tym razem naszym celem jest Mauretania. Kraj, o którym nie znajdziecie żadnego przewodnika (są jedynie wzmianki w zbiorowych publikacjach o Afryce Zachodniej). Ale zacznijmy od początku. Zaczynamy od naszego kraju i przez Europę wprost do Ceuty (przez cieśninę). Następnie Maroko – Rabat gdzie można nabyć wizę, potem Marrakesz i jak czas pozwoli, to zdobywamy najwyższą górę Atlasu – Jebel Toubkal (4167 m n.p.m.). Klimat górski szybko zamieniamy na jedno z najcieplejszych miejsc na Ziemi. Sahara Zachodnia – miejsce gdzie piasek przez buty potrafi parzyć.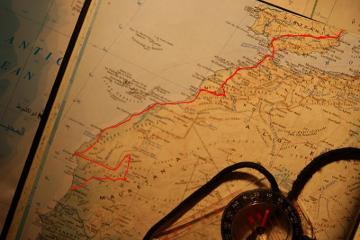 fot. Mikołaj Podworny
To jest kolejny tranzyt, bowiem naszym celem jest kraj znajdujący się na południu… Mauretania. To tam jeździ najdłuższy (regularnie kursujący!) pociąg świata, w porywach ma długość do trzy i pół kilometra… Przewozi on rudę żelaza nad ocean – a co ciekawe – na jego wagonach można jechać za darmo, na trasie są nawet ulokowane dwie stacje. Potem już tylko zdobycie zagadkowego ostańca, który jest najwyższym punktem na mapie Mauretanii – Kidjat Idżdżil (915 m n.p.m.) Oczywiście tego nam nie jest mało. W drodze powrotnej chcemy ujrzeć potężne cmentarzysko statków mieszczące się w nijakiej miejscowości Nouadhiobou. W dużym skrócie to tyle – na pewno pojawi się mnóstwo przygód, wszak jedynym środkiem lokomocji będzie autostop, chcemy poznawać ludzi, kulturę, zupełnie inny świat!
Ta podróż wydaje się być dla Łowców Przygód wyjątkowa nie tylko z powodu planów, ale także charakteru wyprawy. Okazuje się bowiem, że w trasę wyruszy prawdopodobnie tylko jeden "Łowca". Ale jak to będzie to okaże się jeszcze na dniach, o czym oczywiście będziemy Was informować!

Uczestnicy wyprawy: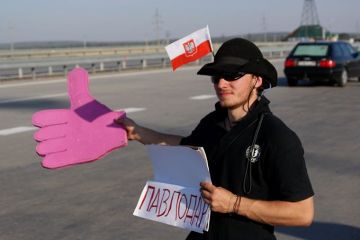 fot. Mikołaj Podworny
Mikołaj Podworny – stara się być człowiekiem renesansu. Absolwent filozofii, student na ASP. Pracuje jako aktor w teatrze, fascynuje się podróżami, kocha góry.

Pan/Pani X – tajemniczy i nieodkryty, lub może nieodkryta. Nic o nim/niej nie wiadomo!

Planowana data wyprawy: 07.08 – 10.09
Orientacyjna trasa: Poznań – Gibraltar – Ceuta – Rabat – Marakesz - Nouadhibou – Zouerat – Nouakchott
Więcej informacji znajdziecie na naszej stronie: