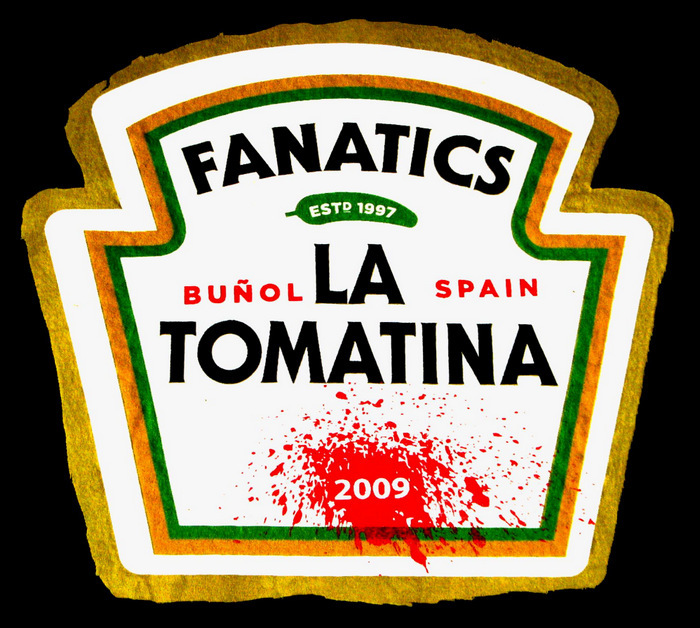 Dzień Dziecka 2009 roku zaowocował jedną z najbardziej zwariowanych imprez w moim życiu. Padło hasło "Tomatina", a dobry wujek Google już wszystko nam wyjaśnił. To byłoby dopiero "coś"... i dziecięcy uśmiech wstąpił na nasze twarze.
Transport? Klasyczny, czyli kombinowany. Bilety na samolot kupiliśmy po godzinie poszukiwań. Ale dlaczego dopiero z Frankfurtu? Bliżej nie było żadnego lotniska? Trudno – dojedziemy na stopa. Ale jak wrócimy? Też na stopa! To było jak rzucenie się na głęboką wodę. Miała to być moja pierwsza prawdziwa podróż autostopem.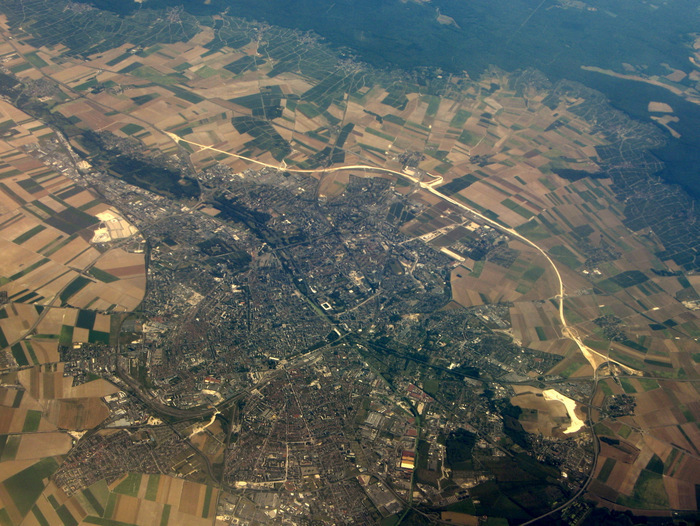 Ekipa zwarta i gotowa. Cztery osoby z Krakowa. Z Bielska-Białej tylko ja. Niestety z przyczyn losowych dwójka się wykruszyła. Zostaliśmy w 3. A kto jeździł stopem wie, że w takiej sytuacji trzeba się rozdzielić. – Spotkamy się w drodze, spokojnie... – mówili. Spotkaliśmy się dopiero przed lotniskiem. Jak na pierwszy raz poszło dość gładko.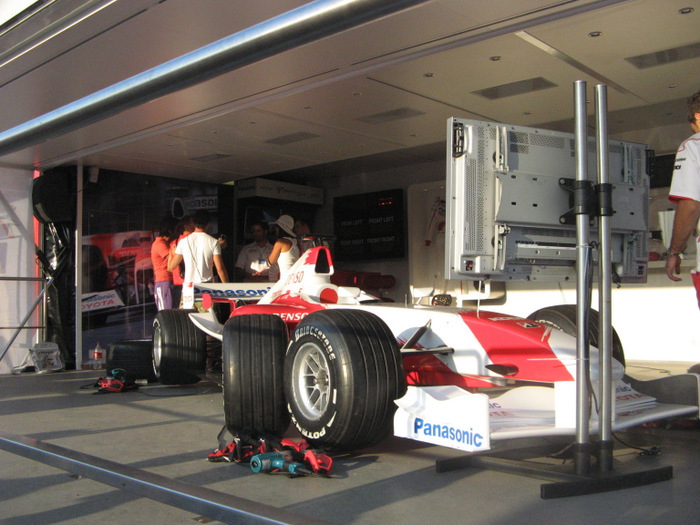 Walencja przywitała nas zapachem palonych opon F1. Właśnie co zakończył się wyścig i niestety nie mieliśmy już okazji kibicować Robertowi Kubicy.
Do samej bitwy zostało kilka dni i chcieliśmy je wykorzystać jak tylko można najlepiej nad Morzem Śródziemnym. Głównie na nicnierobieniu, opalaniu się i pływaniu oraz na małym zwiedzaniu miasta.
Z powodu upałów najlepiej było zrobić to nocą, co poskutkowało lekkim zagubieniem w nieznanym i miejscami całkiem ciemnym mieście. Spotkaliśmy się wtedy z bardzo dużą życzliwością przejeżdżającej policji, która pozdrowiła nas tylko gorącym "Hola!".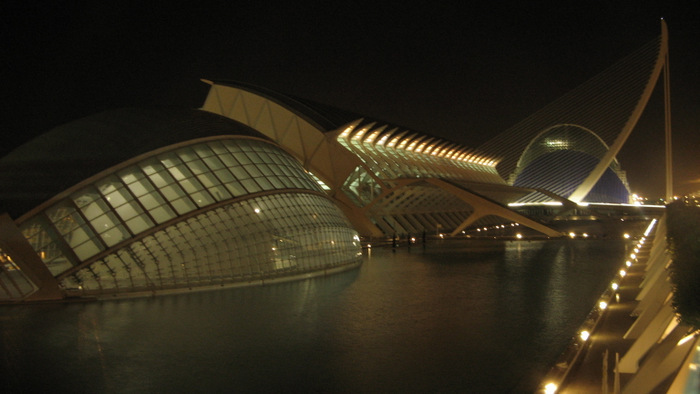 Z noclegiem też pojechaliśmy "po bandzie". Dwie noce pod chmurką, na gorącym piasku plaży? Pięknie, prawda?
Niekoniecznie. Błogi sen przerwał mi czyjś szept. Przebudzony sprawdziłem, czy wszystko jest na swoim miejscu. U mnie było. U dwójki współtowarzyszy – gorzej. W odległości ok. 100 m od nas cieszyło się nowym aparatem fotograficznym trzech "tubylców". Bez zawahania ruszyliśmy za nimi i Bogu dzięki udało się wyperswadować im przywłaszczenie cudzej własności. Obyło się bez strat w uzębieniu.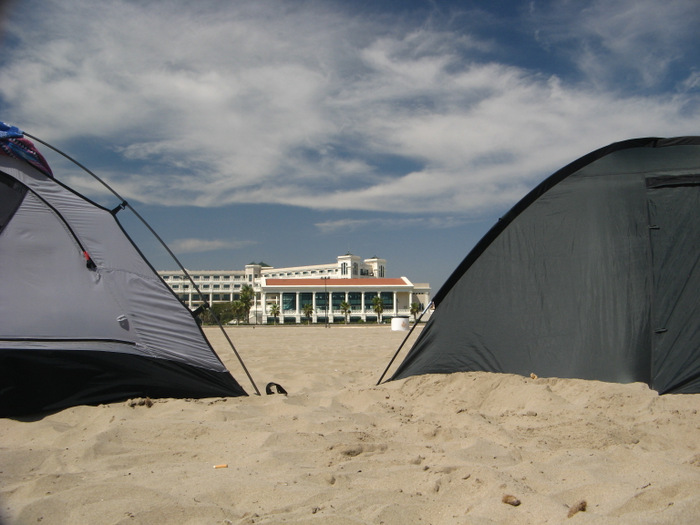 W Walencji co rusz napotykaliśmy na zorganizowane grupy z całego świata czekające na tę samą imprezę. W końcu trafiliśmy na pierwszy drogowskaz...

Od wtorkowego popołudnia czuć już było zbliżającą się fiestę. 40 km od Walencji leży malownicze miasteczko Buñol. I tu powoli dochodzimy do głównego punktu programu: La Tomatina. Impreza zaczęła się wieczorem "przed".
Na głównej ulicy miasta, mieszkańcy i ich goście wystawiają stoliki w pełnym przybraniu. Gra muzyka, leje się sangria i inne napoje chłodzące. Towarzystwo z całego świata. Na pierwszy rzut oka widać, że domatorów tutaj nie ma. Australijczyk z pełnym ekwipunkiem – kartą kredytową i aparatem, to jeden z przedstawicieli rasy "party animal". Oczywiście spotkaliśmy też godną reprezentację z Polski. Cały nasz dobytek zostawiliśmy w jednej z wielu bram, gdzie za 2 – 5 € można zostawić bagaż do samego końca zabawy.
Oczywiście do bitwy miasteczko przygotowuje się odpowiednio wcześnie. Wzdłuż głównej ulicy, ale też odchodzących od niej uliczek, na domach rozwiesza się ogromne płachty foliowe, zakleja okna, drzwi i co tylko się da, żeby nie musieć czyścić później całej fasady. Kościół, pod którym staliśmy nie miał tak kompleksowej ochrony. Fiesta trwała do samego rana, a siłę do walki skądś trzeba wziąć. Nastawienie bojowe widać jednak u wszystkich. Szczęśliwym zbiegiem okoliczności wylądowaliśmy niemalże w centrum wydarzeń.
Zasady imprezy: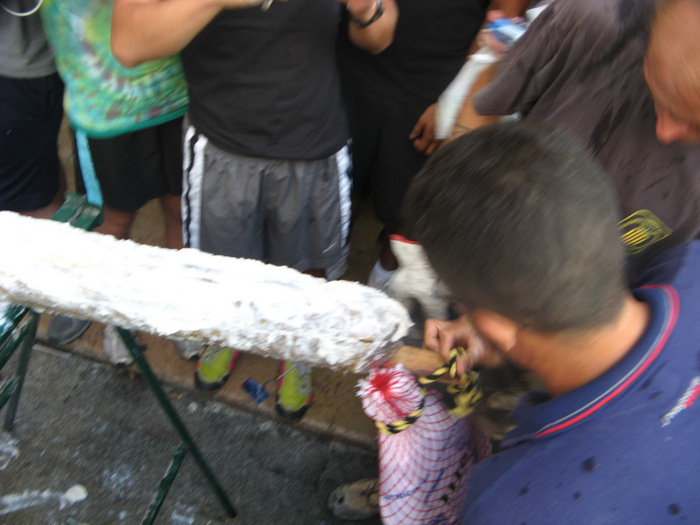 W środkowej części ulicy, na 10-metrowym palu wiesza się ogromną szynkę. Chodzi o to, że impreza startuje wtedy, gdy ktoś tę szynkę zdejmie... i od tego momentu zaczyna się istny marsz mrówek. Żeby jednak nie było tak łatwo, cały pal wysmarowany jest... mydłem. No i zaczynają się schody. Uczestnicy zabawy próbują i próbują. Nawet pomagają sobie wzajemnie, jeżeli kilkadziesiąt osób nie dało rady.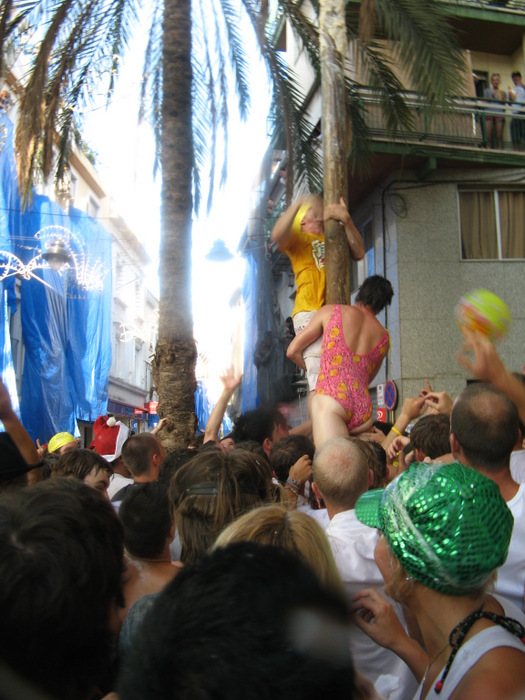 Niektórzy stosują nadprzyrodzona moce, inni jakieś inne dopalacze ;)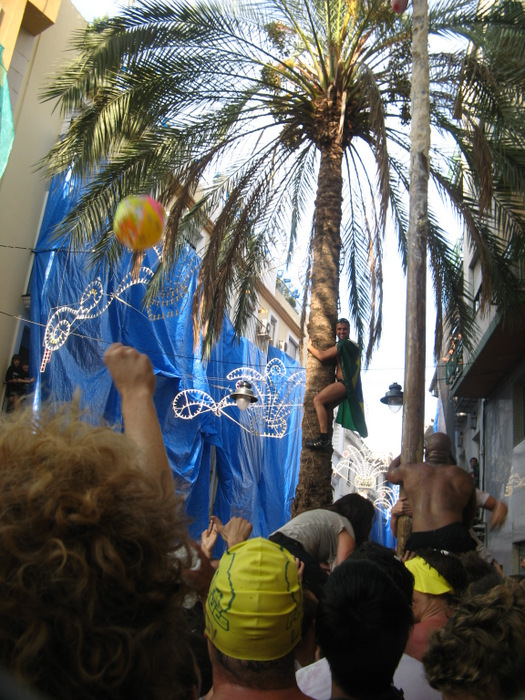 Jak na złość a tym roku zdejmowanie mięcha z pala trwało bardzo długo. Po około 2 godzinach tłum był już mocno zniecierpliwiony i zaczął skandować nazwę tego, po co tu przyjechał "TOMATINA, TOMATINA". Szynka ustąpiła, została brutalnie powalona wraz z palem.
I zaczęło się... Około godziny 10 – 11 (nie miałem zegarka, ale odczytam z EXIF zdjęcia) rozległ się pierwszy strzał z armaty. Oznacza on początek zabawy. W główną uliczkę, liczącą kilkaset metrów, wjechała pierwsza z siedmiu ogromnych ciężarówek ze specjalnie wyhodowanymi do tego celu pomidorami.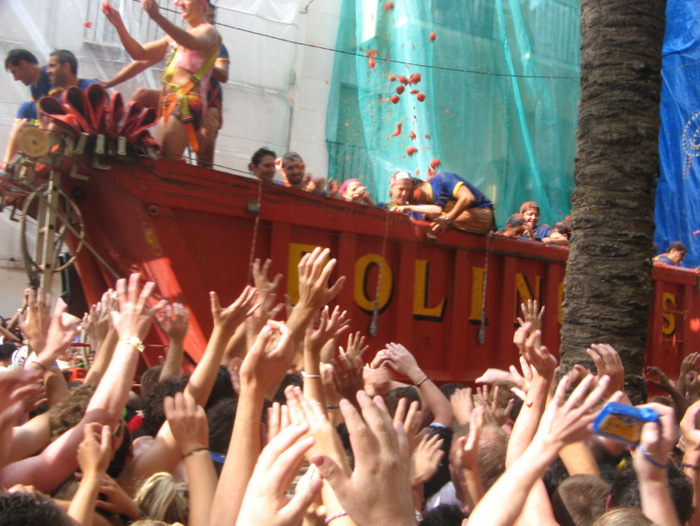 Organizatorzy, siedzący na każdej ciężarówce, zaczynali ciskać pomidorami w uczestników. Kto złapał pomidora – odrzucił dalej. Bez taryfy ulgowej. Pomidory sięgały nawet 3 piętra, gdzie telewizyjni operatorzy i dziennikarze kręcili kolejny zwariowany przerywnik do pełnego smutnych informacji dziennika. Myśleli, że uda im się ujść cało.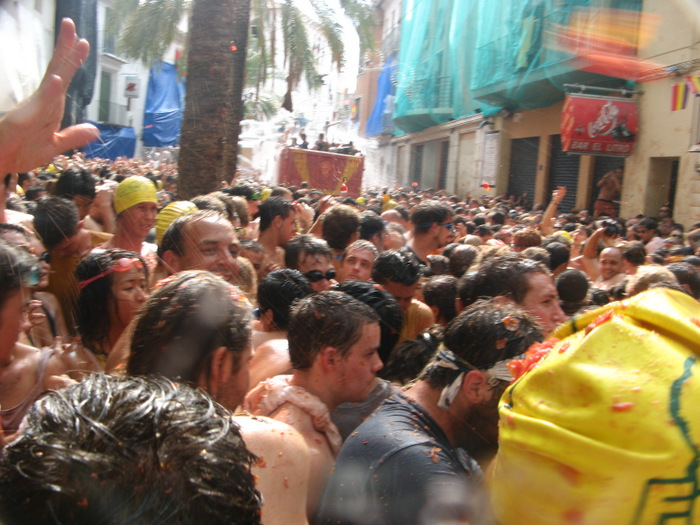 Ludzie wpadli w euforię. Pomidorów przybywało. Właściwie cała zabawa jest tak nieprawdopodobna, że zaczynam się zastanawiać, czy dostanie pomidorem w głowę z odległości metra może kiedyś być zabawne? Może! I to właśnie tam. Na oczach okularki do pływania, na aparacie folia lub cokolwiek, co ochroni obiektyw – to podstawa.

Atmosfera jest wspaniała. Przyjazne przybijanie piątki po trafieniu, wzajemne uśmiechy z pestkami w zębach, uściski i robienie sobie zdjęć.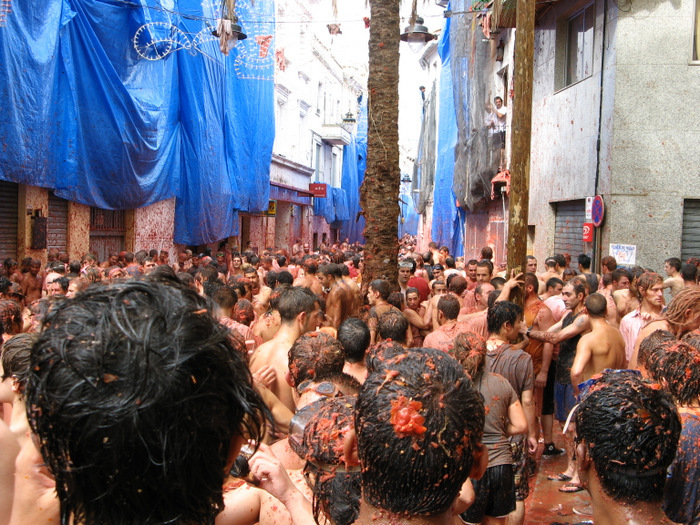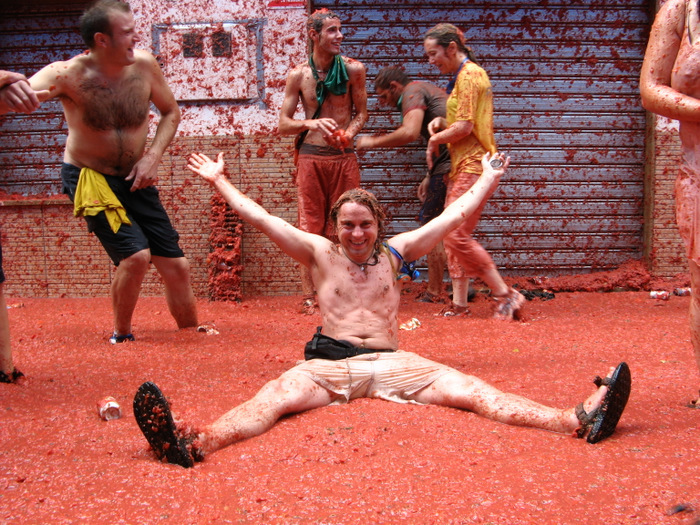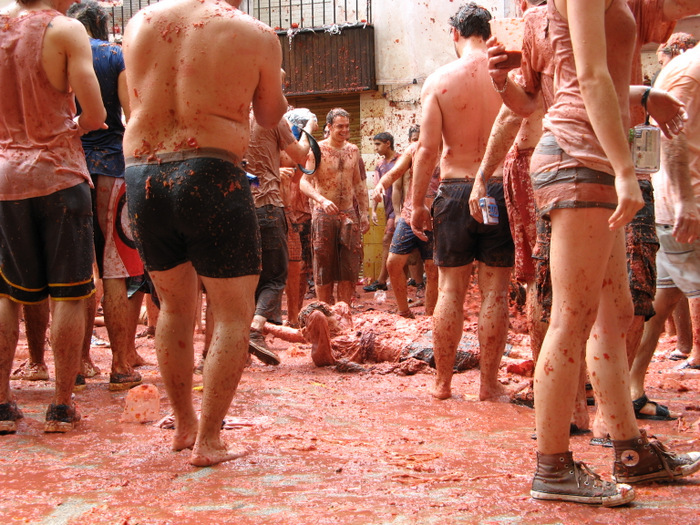 Po wszystkim, na głównej ulicy została warstwa keczupu sięgająca ponad kostki. Dla spragnionych dalszych wrażeń jest to całkiem niezły plac zabaw. Taplanie się w pomidorach to coś, czego nie sposób zapomnieć.

Ale jak się tu z tego wszystkiego obmyć? W dolince płynie wartki potoczek, a do niego są podłączone prowizoryczne prysznice. Nigdy w życiu nie przypuszczałem, że woda w Hiszpanii może być aż tak zimna. "Mózg w poprzek staje!" Ale jest to jedyna dostępna woda w okolicy.
Krótka toaleta, obiad i co... już po wszystkim? Około 40 000 ludzi gubi się gdzieś nagle. Miasteczko pustoszeje, a wylotówka zapełnia się autostopowiczami. I na nas przyjdzie kolej. Około 16 ruszyliśmy w drogę powrotną.
To była jazda na wariackich papierach. Pierwsza w moim życiu poważna wyprawa na stopa, a tu od razu 2600 km? Cały czas miałem nadzieję, ze uda mi się zdążyć na ślub koleżanki. Kilku bardzo miłych kierowców, trochę ponad 2 dni jazdy, zmęczenie i chęć dotarcia na czas. Dzięki kilku drogowym aniołom – udało się.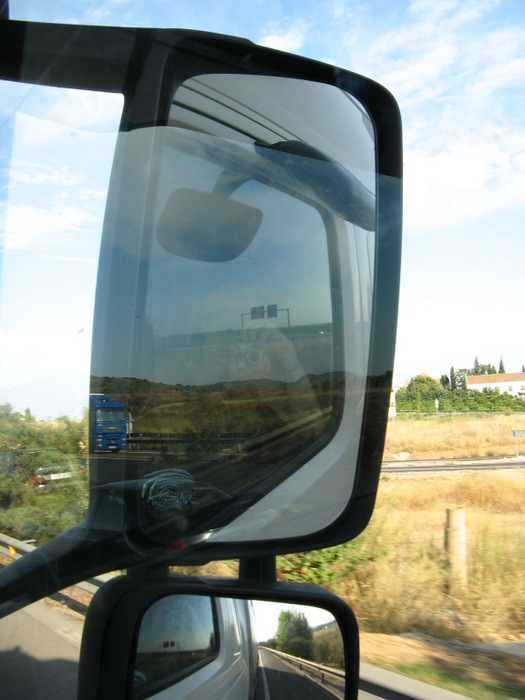 Tak to bywa – mówisz sobie: "Jestem już na to za stary", a później trafiasz na okazję...