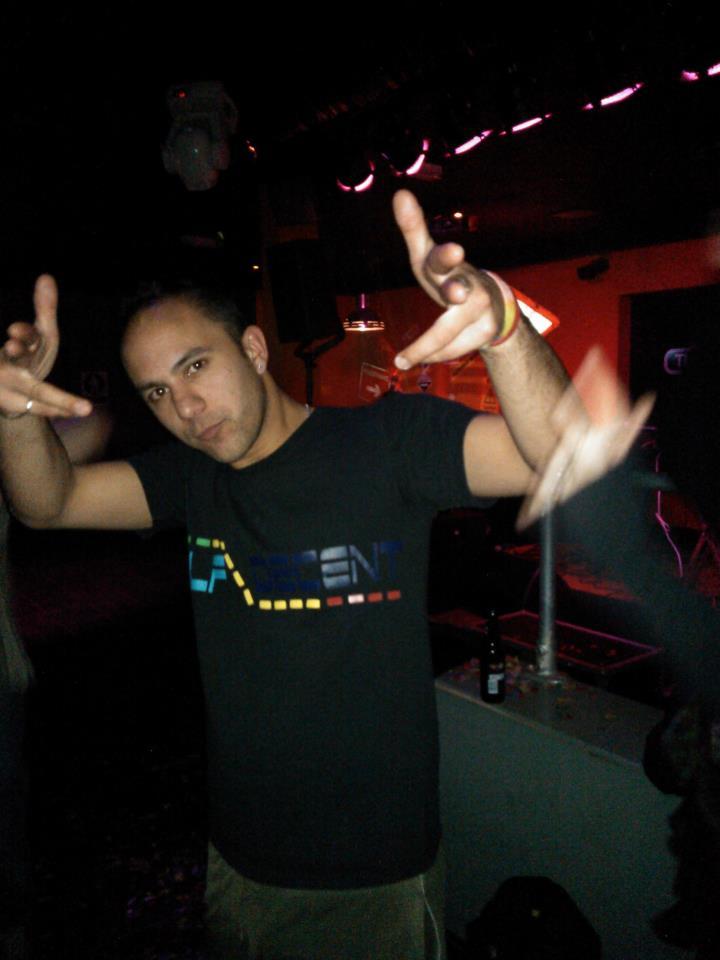 Dzieciństwo spędziłeś można powiedzieć "na walizkach". W ilu krajach mieszkałeś?
Cóż, urodziłem się w Anglii, ale pomiędzy moim 3. rokiem życia a 8. mieszkałem w Hiszpanii, przejściowo w Portugalii, Los Angeles w Kalifornii i spędziłem 4 lata w Republice Południowej Afryki. Potem wróciliśmy do Anglii, do jej innej części.

Jakie były powody tego, że Twoja rodzina tak wiele podróżowała w tamtym czasie?
Szczerze powiedziawszy, nie znam całej historii, byłem bardzo mały. To było wszystko, co wtedy znałem i wydawało mi się po prostu całkiem naturalne, więc nigdy nie pytałem. Ogólnie podróżowaliśmy tak wiele, gdyż moi rodzice od zawsze prowadzili swój biznes, więc przeprowadzaliśmy się tam, gdzie widzieli możliwości. Poza tym, powiedziałbym, iż zależało to też od mojego taty, który chciał mieszkać w ciepłych krajach. Nawet teraz w wieku 58 lat spędza przynajmniej 5 miesięcy każdego roku na Karaibach, bądź w Miami, na statkach wycieczkowych, nurkując, wędkując, próbując nowego jedzenia (i alkoholu) z całego świata.
Który z tych wszystkich krajów pamiętasz w takim razie najbardziej? Masz swój ulubiony?
Zdecydowanie pamiętam Republikę Południowej Afryki, czas w Cape Town. Mieszkałem jakieś 200 metrów od plaży i morza. To było piękne miejsce dla małego chłopca, który nie miał żadnych zmartwień. Aczkolwiek, moim ulubionym miejscem jest Port Shepston. Mieliśmy wielki dom na dużej działce, którą zamieszkiwały niesamowite dzikie zwierzęta jak małpy, kameleony, węże, wszystko. Nawet ptak tak duży jak ja wtedy, z którym spędziłem godziny mówiąc do niego. Nie sądzę, żeby mnie zrozumiał, mój język afrikaans nie był wspaniały...
Brzmi niesamowicie, nie każdy ma okazję posiadania tukana za przyjaciela. Czy to jest Twoje najszczęśliwsze wspomnienie z tamtego okresu podróżowania, czy też masz jakieś inne?
Może mój pierwszy pocałunek, kiedy miałem 5 lat z dziewczynką o imieniu Claudia? Zaliczyłbym do tego pewne święta Bożego Narodzenia w Południowej Afryce, kiedy moja mama przebywała w Anglii. Tata pozwolił mi i braciom otworzyć nasze prezenty w Wigilię o północy. Dostaliśmy pistolety wodne i prowadziliśmy wodną wojnę do samego rana. Koniec końców, przegrałem, będąc wrzuconym do basenu w piżamie Spidermana. I jeszcze liczne grillowania na plaży w Cape Town. To był ostatni raz, kiedy czułem się jako część rodziny.
Święta Bożego Narodzenia pod palmami w basenie to jest zdecydowanie coś, czego sama chciałabym kiedyś doświadczyć. W czasie, gdy mieszkałeś w tych wszystkich miejscach, musiałeś poznać wiele ludzi. Pamiętasz kogoś specjalnego?
Kiedy byłem w LA, mieszkałem w apartamentowcu. Jednym z moich sąsiadów był Rocky, który jeździł na wózku inwalidzkim. Siedział nad basenem, grając z każdym w szachy i opowiadając szalone historie ze swoją wnuczką (mniej więcej w moim wieku), którą sadzał sobie na kolanach. Właściwie, byłem jedyną osobą, która potrafiła wygrać z nim w szachy. Powiedział mi, że byłem bardzo mądry. Niestety, Rocky został zastrzelony po kilku miesiącach, gdy wyjechaliśmy z Kalifornii.
Zastrzelony? Wiesz dlaczego?
Inna osoba, którą poznałem, Bob, który był również moim sąsiadem... Biały facet, około 30. okazał się rasistą, miał swoje uprzedzenia co do koloru skóry. Nie wiedziałem o tym wtedy... Rocky był Afro-Amerykaninem. Jedynie co wiem to, że się pokłócili i Bob zastrzelił Rocky'ego, a potem siebie. W tamtym czasie miałem 6 lat i byłem bardzo naiwny co do świata i takich sytuacji. Wtedy myślałem, że obydwaj są świetnymi facetami. To był duży szok.

To dość wstrząsające dla małego chłopca. Rasizm, uprzedzenia co do koloru skóry...
Rasizm jest wszędzie niestety i zawsze będzie. Czy to w domu, czy też kiedy podróżujesz. Jeżeli incydent w Kalifornii nie nauczył mnie tego, życie w latach 90. w RPA zdecydowanie tak. Sam byłem ofiarą i byłem obrażany, ponieważ moja skóra jest trochę ciemniejsza, a uczęszczałem do szkoły dla białych dzieci.
Czego jeszcze nauczyłeś się prowadząc życie w innych krajach?
Zmiany to dobra rzecz. Zobaczyć jak najwięcej i doświadczyć jak najwięcej. Spotykam wielu ludzi, którzy przez całe swoje życie nie wyściubili nosa poza swoje miasto. Którzy boją się zmian. Zacząć nowy związek, zakończyć stary związek, przeprowadzka, odejście z pracy... Nowe doświadczenia, zdobądź miłe wspomnienia, podróżuj, rób tak wiele, jak tylko to możliwe, by za parę lat móc spojrzeć za siebie i powiedzieć "nie żałuję".

Mieszkanie poza Wielką Brytanią dla angielskiego chłopca musiało być ogromnie ciekawe. Czy twoje doświadczenia z dzieciństwa wpłynęły na to, jaką osobą teraz jesteś?
Zdecydowanie. Wszyscy, których spotkałem i wszystko, czego udało mi się doświadczyć sprawiło, że stałem się bardziej kreatywny. Wydaje mi się, że jako muzyk, pokazuję to w tym, co robię i jakiej muzyki słucham. Natomiast jako osoba stałem się bardzo otwarty. Uwielbiam spędzać swój czas z ludźmi, którzy są wyjątkowi, i kreatywni jak ja. To wszystko uczyniło mnie perfekcjonistą. Osoba, która wiele podróżuje, zawsze próbuje nauczyć się czegoś nowego, odwiedzić piękne miejsca. Osobiście próbuję odzwierciedlić to wszystko w moim codziennym życiu pragnąc osiągać swoje cele i poszukiwać czegoś więcej.
Imponujące. A lubisz podróżować, ponieważ...
Kocham poznawać nowych ludzi, oglądać, obserwować i próbować nowych rzeczy. Kocham ten moment, kiedy przyjeżdżasz do nowego kraju i nie masz zielonego pojęcia czego oczekiwać, czego się spodziewać. To radosne uczucie, kiedy nie wiesz, co przyniesie Ci dzień, sprawia, iż czuję się wolny, oraz że wszystko jest możliwe i wszystko może się zdarzyć.

W takim razie może zdradzisz, która z Twoich podróży była do tej pory tą najlepszą?
Trudno powiedzieć. Udało mi się pojechać do tylu miejsc... Jako DJ pokochałem Ibizę i musiałem tam powrócić po kilku miesiącach. Byłem na Florydzie wiele razy, wydaje mi się, że jest to mój drugi dom. Moi bracia i ja pojechaliśmy tam ponownie parę lat temu i bawiliśmy się świetnie. Widzę tam swoją przyszłość. Jednak w tym roku poleciałem do Meksyku. Piękny kraj, spokojny, o miejscach zapierających dech w piersiach. Muszę przyznać, że ludzie i panująca tam atmosfera uczyniły tę podróż idealną. Spędziłem wiele poranków, budząc się i życząc, by móc zostać tam chociaż o tydzień dłużej.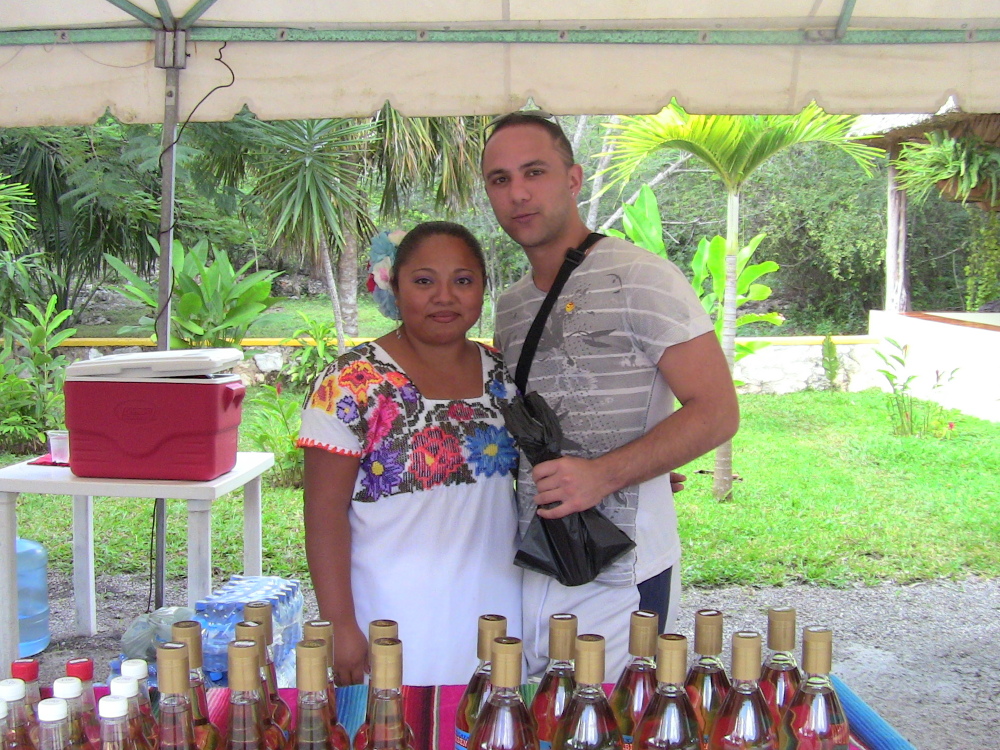 Cóż, musisz być szczęściarzem skoro mogłeś spędzić choć trochę czasu w tak cudownym państwie. Która z Twoich dotychczasowych podróży była tą najgorszą?
Nie powiedziałbym, żeby którakolwiek z nich była zła. Zawsze cieszę się z tego, ze jestem w nowym miejscu. Może Francja. Kiedy byłem mały, moi rodzice często wyjeżdżali do Paryża w interesach, zabierając mnie ze sobą. Po trzecim razie Paryż już nie był niczym ciekawym. Teraz jednak chciałbym znów odwiedzić to miasto jako dorosły. Przypuszczam, że doceniłbym wszystko to, czego nie potrafiłem dostrzec czy zrozumieć jako dziecko.
Czyli Paryż... Na pewno jest jeszcze jakieś miejsce, które Cię pasjonuje, i które chciałbyś odwiedzić.
Jest kilka takich miejsc. Mój brat obecnie mieszka w Australii. Z jego opowieści jest to świetnie miejsce, więc chciałbym go odwiedzić. Jednak najbardziej chciałbym pojechać do Azji, zwłaszcza do Tajlandii i Japonii. Kultura, życie są tam takie różne. Słyszałem wiele dobrego o Tajlandii, czy to o jedzeniu, czy o scenerii, czy o ludziach.
Nie znam natomiast ani jednej osoby, która była w Japonii. Jako chłopca fascynowali mnie samuraje, yakuza, ninja, i kwestie tego typu. Niesamowitą rzeczą w Japonii jest fakt, iż możesz doświadczyć zarówno jej orientalnej strony, jak i futurystycznej technologii.
Podróżowałeś wiele jako mały chłopiec, a obecnie podróżujesz jako młody mężczyzna. Czy odczuwasz dużą różnicę pomiędzy teraz a "wczoraj"? Skupiasz się obecnie na innych aspektach?
W pewnym sensie tak. Myślę, że teraz jestem starszy i doceniam historie danego kraju, dlaczego jest tak a nie inaczej. Kiedy byłem dzieckiem widziałem wszędzie tę zabawną stronę. Jednak wciąż kocham się dobrze bawić, w związku z tym, gdziekolwiek jadę, chcę doświadczyć clubbingu. Spotkać i bawić się z mieszkańcami w ich stylu. Odwiedzając różne miejsca, za każdym razem odkrywasz coś innego i fascynującego, coś nowego, niezależnie od wieku.
Podróżowałeś z rodziną, podróżowałeś z przyjaciółmi... Jaka jest Twoja opinia o zwiedzaniu w pojedynkę?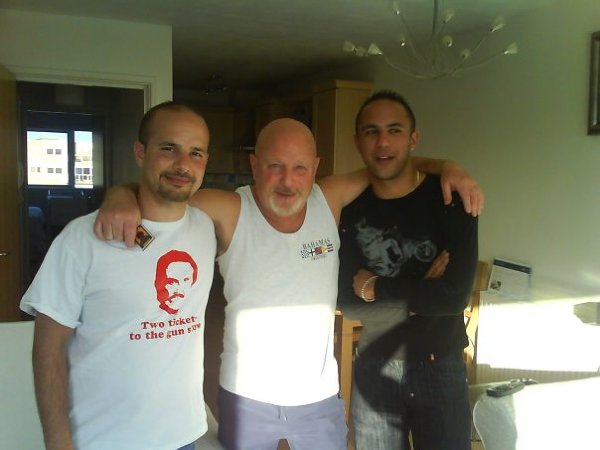 W sumie nie udawałem się nigdzie samotnie. Kocham dzielić się doświadczeniami z ludźmi, którzy są mi bliscy. Pomimo tego, mój brat zdecydował się podróżować samemu i nigdy nie obejrzał się za siebie. Moja mama też jeździ sama po świecie. Kto wie, może pewnego dnia zapakuję tylko swój sprzęt w walizkę i wyjadę, by zwiedzać w pojedynkę. Nie wiadomo, co może się wydarzyć w przyszłości...