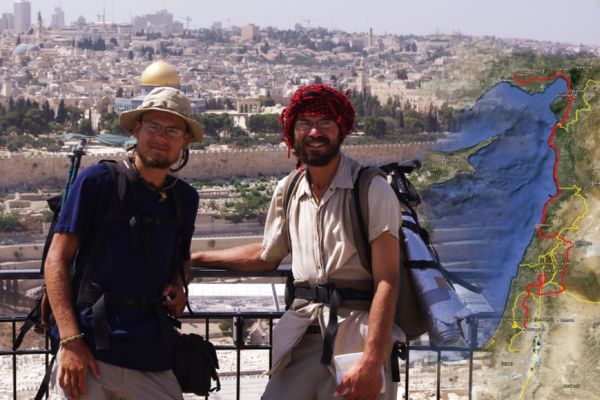 Spływające z czoła cienkie strużki potu łączą się między oczami w jeden strumień i po chwili z czubka nosa, na rozpalony syryjskim słońcem asfalt, spada duża kropla. Delikatnie rozpryskuje się na drodze, wsiąka, wyparowuje i znika z jezdni. Powietrze jest gorące i lepkie, a żadna, nawet najmniejsza chmurka nie chce zaburzyć idealnego błękitu nieba, dając trochę cienia. Przejeżdżająca obok półciężarówka zwalnia. Przez otwarte okno wysuwa się ręka i młody Arab bez słowa podaje nam dwie puszki zimnego napoju.
– Szukran! Szukran dżazilan! – dziękuję, używając jednych z niewielu znanych mi arabskich słów.
– Welcome to Syria! – odpowiada z szerokim uśmiechem. I jest to pewnie jedyne wyrażenie, jakie zna po angielsku, ale zarazem zwrot znany chyba każdemu w tym kraju.

Dziś, gdy Bliskim Wschodem wstrząsnęła Arabska Wiosna, co przychodzi na myśl, kiedy słyszy się o Syrii? Co można sądzić o pomyśle przejścia przez tereny Autonomii Palestyńskiej? Z czym kojarzy się ludziom Liban? Wojna, terroryści, Hezbollah, porwania turystów, demonstracje uliczne, fanatyczni muzułmanie, wrogość do Zachodu… Zapewne takie hasła kołaczą się po głowie większości tych, którzy z Bliskim Wschodem stykają się jedynie za pośrednictwem mediów. Podobnych rzeczy obawiałem się i ja w 2010 r., wodząc palcem po mapie i planując trasę pielgrzymki. Wszystko jednak inaczej wygląda, gdy spogląda się na to z domu, a zupełnie inaczej już tam, na miejscu…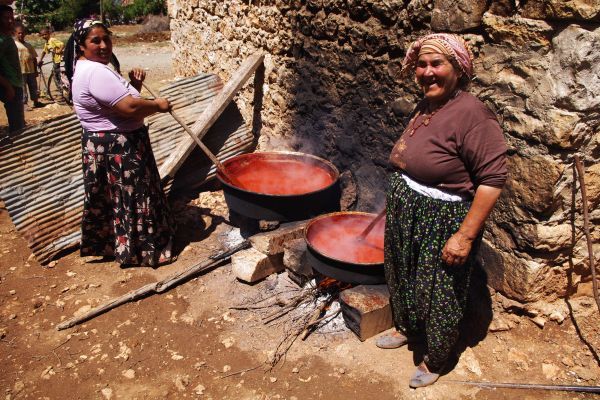 Niewyobrażalna wręcz gościnność, piękna przyroda i wspaniałe zabytki. Przyjaźni i serdeczni ludzie, ciekawi spotkań z inną kulturą, pragnący żyć w pokoju i wcale nie pałający żądzą krwi każdego, kto jest innego wyznania czy narodowości – właśnie taki obraz widzę teraz, po powrocie, kiedy słyszę nazwy: Liban, Syria, Palestyna czy Turcja. I nie zmienił tego pobyt w więzieniu w Damaszku, okradzenie przez syryjskich tajniaków, ani smutna świadomość, że niestety potrzeba tylko jakiejś większej iskry, żeby ta bliskowschodnia beczka prochu wybuchła kolejną wojną.

Stambuł. Pierwsze spotkanie

Zatrzaskują się drzwi klimatyzowanej kabiny ciężarowego Renault i tym samym kończy się pewien etap. Już sama podróż autostopem z Wrocławia do Stambułu dostarcza wielu wrażeń, ale dla nas było to jedynie skromne, pięciodniowe preludium do właściwej części wyprawy, wypełnione zwiedzaniem środkowoeuropejskich i bałkańskich stolic.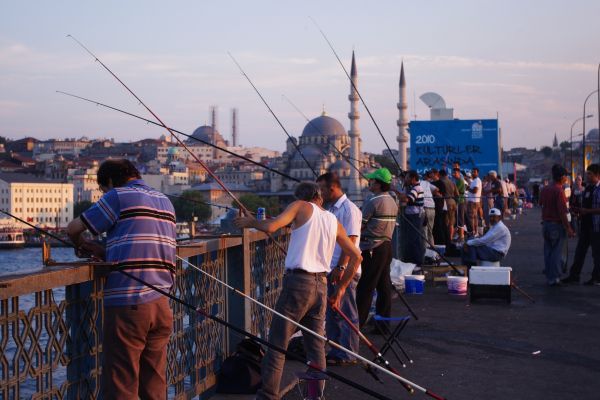 – Money, money! – piękną angielszczyzną wykrzykuje kilkoro dzieci. Podbiegają w naszą stronę, wyciągając dłonie i z zainteresowaniem obmacują plecak, karimatę, torbę z aparatem. Pierwsze zetknięcie z ciekawością, nieraz graniczącą ze wścibstwem. Szybko podnosimy bagaże i zdecydowanym krokiem oddalamy się od miejsca, w którym wysadził nas turecki kierowca – około 20 km od centrum 13-milionowej metropolii. A już w najbliższej bocznej uliczce czai się Stambuł na wskroś azjatycki, mimo że wciąż jesteśmy po europejskiej stronie Bosforu. Wszechobecny gwar, nawoływania przekupniów, zapach pieczonego mięsa, chodniki zastawione wózkami z arbuzami. Ruchem ulicznym zdaje się rządzić chaos, a pierwszeństwo przejazdu zdobywa pojazd większy lub głośniej trąbiący. Dwójka obcokrajowców z plecakami stanowi tu niecodzienny widok i budzi spore zainteresowanie.

Niestety u nikogo w pobliżu znajomość języków obcych nie wykracza poza poziom "money, money". Tylko dzięki wielkiemu szczęściu wydostajemy się stąd i już po chwili możemy z okien autobusu podziwiać kopuły meczetów i smukłe minarety nad zatoką Złoty Róg.





Kilka dni wystarcza, żeby poczuć magię Konstantynopola, jednak przychodzi pora, aby przepłynąć na drugi brzeg Bosforu i pojechać do Tarsu – miasta w południowej części kraju, gdzie rozpoczyna się właściwy etap wyprawy.

Reklama dźwignią handlu

– My friends, my friends! – na progu pobliskiej kawiarni pojawia się właściciel i biegnie na drugą stronę niewielkiego skweru, gdzie właśnie przysiedliśmy w cieniu.
– My friends, look! – Turek jest trochę zdyszany, ale wyraźnie zadowolony i chyba pełen nadziei na zarobek.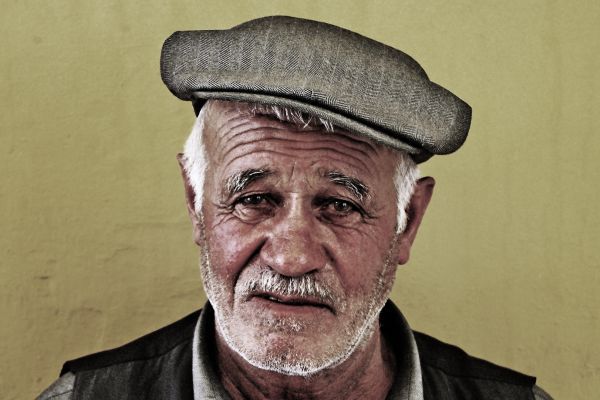 Tars nie ma zbyt wiele do zaoferowania turystom i zapewne żadna autokarowa wycieczka objazdowa nie uwzględniałaby go w swoich planach, gdyby nie fakt, że w mieście tym urodził się Święty Paweł. Mimo to każdy obcokrajowiec jest tutaj na wagę złota.
– Patrzcie: kościół św. Pawła, studnia św. Pawła… – obraca się, wyciągniętą ręką wskazując niewidoczne stąd zabytki. – I kawiarnia "Święty Paweł"! – jego zapraszającemu gestowi towarzyszy uśmiech radosny, ale i pełen dumy ze sprytnego chwytu marketingowego.
– Wstąpcie do mnie na kawę lub herbatę!

Grzecznie odmawiamy, rezygnując nawet z oferowanych zniżek, i po chwili już wyruszamy w drogę, na której, jak się okaże, herbaty, a nawet domowych obiadów nie braknie.

Gość w dom, Bóg w dom

– Wiecie, u nas, w Koranie zapisane jest, że jak ty przyjmiesz gościa, tak Allah przyjmie ciebie w niebie.
– W Polsce też mamy podobnie brzmiące przysłowie: "Gość w dom, Bóg w dom". Ale żeby aż tak… I nie ma znaczenia, że ten gość nie jest wyznawcą islamu?
– Żadnego. Poza tym pielgrzymujecie do Jerozolimy, a to miejsce święte i dla chrześcijan, i dla muzułmanów.

Na dywanie pojawiły się kolejne talerze z pachnącą zupą, makaronem, kawałki okrągłego, płaskiego jak naleśnik, chleba, kolorowe sałatki. Domownicy płci męskiej zasiedli na podłodze w okręgu wokół rozłożonej zastawy i zapraszają nas do posiłku. Siadamy razem z sześcioma Turkami i co chwilę wiercimy się, długo nie mogąc przybrać wygodnej pozycji. Niemal rozlewam zupę nieprzyzwyczajony do takiego sposobu jedzenia. Ale na propozycję wniesienia stołu zdecydowanie odmawiamy – czasem warto się trochę pomęczyć za cenę możliwości posmakowania tradycyjnego sposobu życia innych kultur.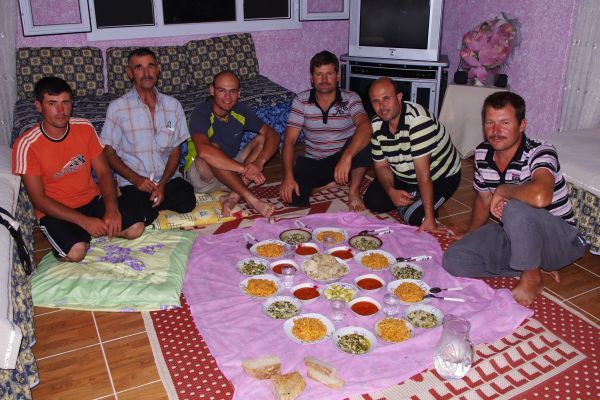 Kolejne dni to niezliczone zaproszenia na szklaneczkę aromatycznej herbaty, wspólne posiłki, na których traktowano nas jak członków rodziny, noclegi w domach, często w najlepszych pokojach, przygotowywanych specjalnie dla nas. Dość powiedzieć, że podczas pierwszego tygodnia marszu przez Turcję nie wydaliśmy ani złotówki, a przy tym nigdy nie musieliśmy się martwić brakiem dachu nad głową ani pustym brzuchem! Nie raz trzeba było nawet ratować się ukradkowym chowaniem jedzenia do plecaka – aby nie urazić gospodarza trzeba zjeść wszystko, a najlepiej jeszcze poprosić o dokładkę.

Welcome to Syria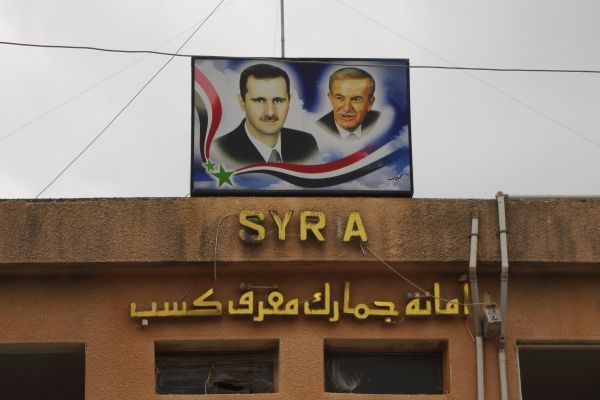 "SYR A" - głosi duży napis na budynku przejścia granicznego w Kassab. Gdzieś odpadła ciężka, metalowa litera "I", jednak nikt nie ma tu wątpliwości, do jakiego kraju wchodzi. Można to nieomylnie poznać po wszechobecnych portretach prezydenta Baszara al-Assada i jego ojca Hafiza, których oblicza, zamyślone, bądź wykrzywione we władczym grymasie, spoglądają ze ścian, billboardów, czy naklejek na samochodach. A gdyby ktoś jeszcze miał wątpliwości, to nie musi długo czekać, aby usłyszeć przyjazne "Welcome to Syria!".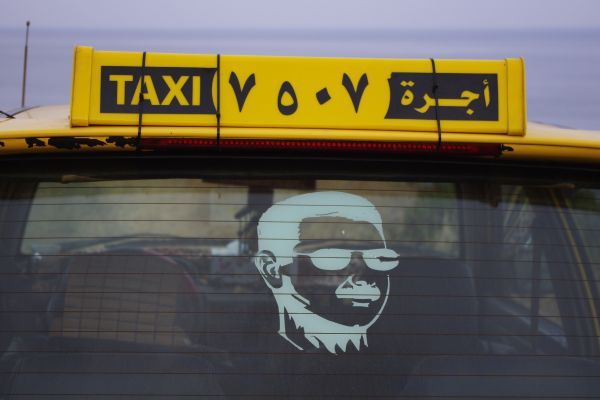 Syria to kraj policyjny, pełen tajnych służb, gdzie często można odnieść wrażenie, że zza czarnych okularów bacznie przygląda ci się jakaś para oczu. Kraj, w którym areszty są pełne więźniów politycznych, a dostęp do Facebooka, YouTube i wielu innych stron jest zablokowany. Mimo to ludzie są tu niezwykle mili i serdeczni, choć w rozmowach z obcokrajowcami zachowują rezerwę i raczej unikają tematów politycznych.

Podczas pierwszej części wędrówki przez terytoria syryjskie często kontrolowali nas uzbrojeni funkcjonariusze, zarówno w mundurach, jak i tajniacy. Dlatego też pewną ulgę poczuliśmy wchodząc do Libanu. Państwo, które wcześniej wydawało się jednym z najniebezpieczniejszych na trasie, po powrocie wspominaliśmy najlepiej.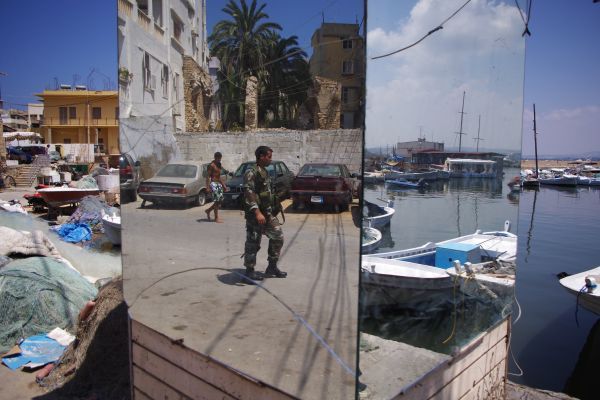 Urzeka ono niezwykłą przyrodą i wyróżnia się na tle innych krajów arabskich porządkiem, szczególnie na terenach zamieszkanych przez chrześcijan. Chociaż w wielu miejscach powiewają flagi Hezbollahu, a podziurawione przez kule budynki nietrudno znaleźć nawet w centrum Bejrutu, to, gdy wchodząc do restauracji na powitanie usłyszy się "bonjour", można się tu poczuć jak w Paryżu. Z Libanu jednak droga wiodła znów do Syrii…

Niech żyje wolność…

Samochód kluczy po zatłoczonych ulicach Damaszku. Jeden z policjantów odłożył na chwilę karabin i kajdanki, którymi bawił się przez całą drogę i wyjął specjalną maskę na oczy wyciętą z gumy. Dalszej części drogi już nie widzieliśmy. Kilka zakrętów, dłuższa prosta, szczęk otwieranej bramy i chyba przyjeżdżamy pod jakiś budynek. Wyciągają nas z auta i gdzieś prowadzą. Za nami zamykają się ciężkie drzwi.

Oczy w końcu odsłonięte, ale musimy stać twarzą do ściany. Zupełnie jak w jakimś filmie – myślę i w duchu gorzko się uśmiecham. Za chwilę zacznie się przesłuchanie. A przecież jeszcze rano, tak jak co dzień, szliśmy w stronę Jerozolimy…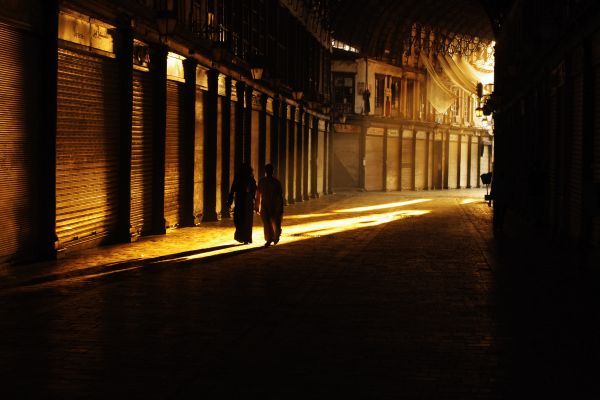 Może to o jedno zdjęcie w pobliżu terenów wojskowych za dużo, może i bez tego zbyt podejrzanie wyglądaliśmy, idąc drogą, którą nikt pieszo się nie porusza. Żołnierze zatrzymali nas na kilkukilometrowym odcinku, jaki dzieli libański i syryjski posterunek graniczny, już po przejściu kontroli na tym pierwszym. Dokładnie nas przeszukano, zabrano aparat, dokumenty, odbiornik GPS, którego używanie jest w Syrii zakazane. Wydobyta z głębi mojego plecaka mapa Izraela miała świadczyć, że możemy być szpiegami tego państwa, albo co najmniej planujemy się tam dostać – co już jest wystarczającym powodem, by Syryjczycy odmówili nam prawa wejścia na swoje terytorium. Nie wiedząc o co jesteśmy oskarżeni, ani co nam grozi, pozbawieni możliwości kontaktu z ambasadą, w eskorcie trzech policjantów zostaliśmy zawiezieni do Damaszku.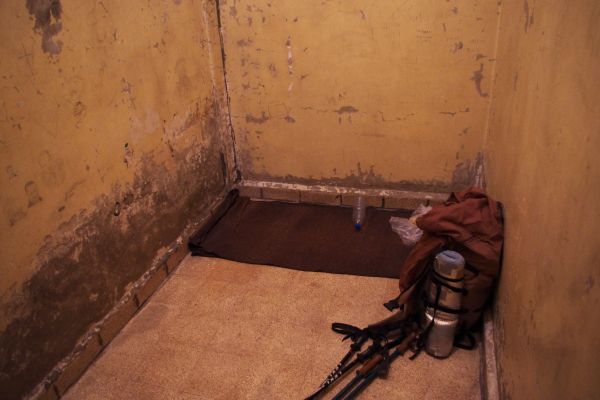 Kolejne rewizje, przesłuchania przez ludzi niemal niemówiących po angielsku. Kilka godzin spędzonych w dusznej celi z małym zakratowanym okienkiem, gdzie nie ma nawet prycz. W końcu, po wielu pytaniach zadanych przez dowódcę (choć do końca nie było wiadomo dowódcą czego on był – policji, wojska, służby bezpieczeństwa…), po przejrzeniu zdjęć w aparacie i dokładnej kontroli bagażu postanowiono nas wypuścić. Jednak problem pojawił się, gdy oddano nam plecaki – nasz ekwipunek był zdekompletowany i, co gorsza, oprócz paru mniejszych przedmiotów, zniknął też plik dolarów z mojej torebki na dokumenty.

Ostatecznie, mimo zrobienia sporej afery, nie wszystko udało się odzyskać, jednak, co najważniejsze, odzyskaliśmy wolność. Niestety z powodu sposobu, w jaki przekroczyliśmy granicę Syrii nasz status był wciąż niejasny i na noc odwieziono nas do aresztu imigracyjnego. Po nocy spędzonej w zbiorowej sali w towarzystwie obywateli Konga, Bangladeszu czy Sudanu, cały kolejny dzień upłynął nam na załatwianiu formalności w biurze paszportowym. Dopiero następnego dnia rano wróciliśmy się na granicę i znów mogliśmy kontynuować marsz niemal od tego samego miejsca, w którym nas zatrzymano. To było niewątpliwie najbardziej niezwykłe 48 godzin w czasie tej wyprawy.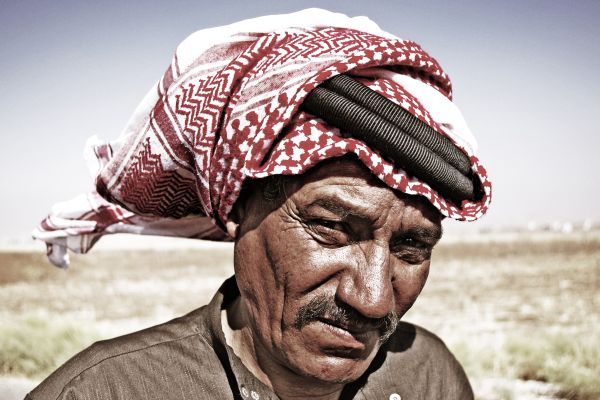 U celu

Już bez takich przygód upłynęła dalsza droga przez Syrię – bo czy można nazwać przygodą kilka kolejnych rutynowych kontroli na drodze? Choć czuliśmy wielką sympatię do zwykłych Syryjczyków, to jednak z radością opuściliśmy ten kraj, w którym tak łatwo jest zamienić pełne słońca otwarte przestrzenie na duszne mury ciasnej celi. Na 60-kilometrowym odcinku w Jordanii przekroczyliśmy dwie symboliczne granice: 40. dnia marszu, w okolicach Irbidu, nasze nogi pokonały tysięczny kilometr w tej pielgrzymce. Nieco dalej, schodząc do Doliny Jordanu, zamieniliśmy metry n.p.m. na p.p.m. – od osiągnięcia najwyższego punktu, jakim była licząca 1840 m przełęcz w górach Liban, niemal cały czas się obniżaliśmy, aby teraz zejść poniżej poziomu morza.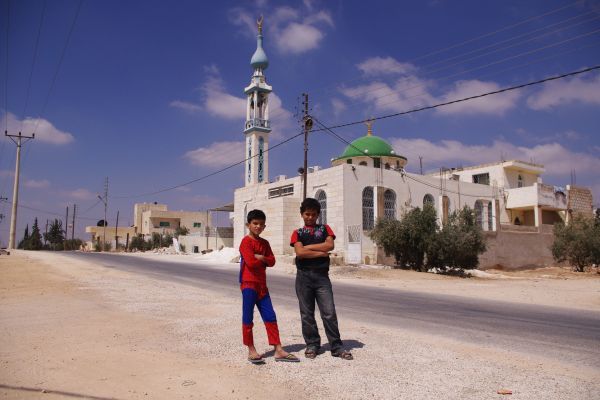 Po przekroczeniu granicy Izraela obieramy kurs na północ, aby obejść Jezioro Galilejskie – najniżej położone słodkowodne jezioro i odwiedzić choć część ze słynnych miejsc biblijnych. Ostatni odcinek wędrówki wiedzie już przez tereny Zachodniego Brzegu Jordanu. Kiedyś nazwy "Ramallah" czy "Nablus" przywodziły mi na myśl, zbudowane na doniesieniach medialnych, obrazy walk ulicznych, protestów z paleniem flag, wymachujących bronią mężczyzn owiniętych w arafatki. Zamiast tego szliśmy przez całkiem normalny kraj, podobny do innych państw arabskich, na pewno wyraźnie biedniejszy od Libanu czy Jordanii, lecz także zamieszkany przez gościnnych i życzliwych ludzi.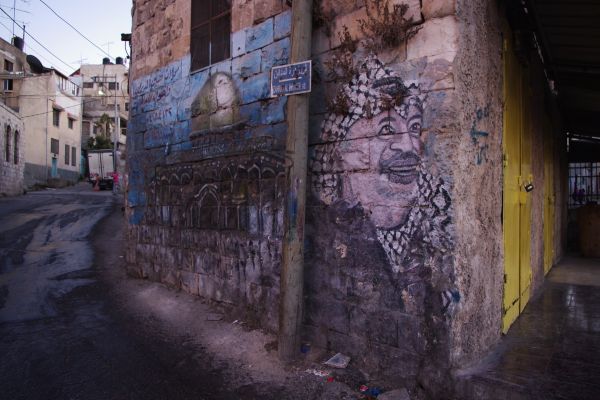 Każdy kilometr przybliżał nas do Jerozolimy, miasta, gdzie, jak nigdzie indziej, na tak małym terenie, ograniczonym murami Starego Miasta, żyją i modlą się w swoich świętych miejscach chrześcijanie, muzułmanie i żydzi. I w końcu, po 51 dniach od wyjścia z Tarsu, znaleźliśmy się wreszcie u celu pielgrzymki – w jerozolimskiej Bazylice Bożego Grobu!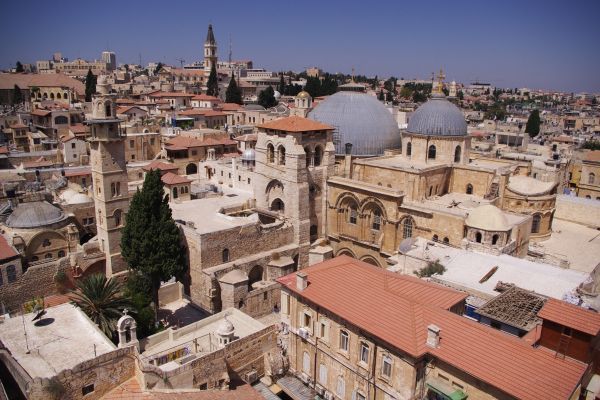 Czerwono-biały Airbus podrywa się z płyty lotniska w Tel Awiwie. Przeglądam swój paszport pełen różnokolorowych pieczątek i wiz. Widnieje w nim też izraelski stempel, z którym nie będę mógł już wjechać do Libanu, Syrii i wielu innych krajów arabskich. Potrzebowałbym nowego dokumentu, by ponownie odwiedzić spotkanych tu przyjaciół i wrócić do tych licznych miejsc, w których zawsze warto zostać dłużej. Zasypiając w fotelu obserwuję przez okno ciemnoniebieskie wody Morza Śródziemnego i myślę sobie, że chyba już niedługo będę musiał wyrobić nowy paszport.