Najbardziej wysunięty na zachód kraj Europy, niewielka Portugalia, to wciąż kraina dość tajemnicza i odwiedzana przez turystów znacznie rzadziej niż inne kraje śródziemnomorskie. Jest to kraj spokojny, bardziej leniwy niż sąsiadująca z nią Hiszpania, przepełniony swoistą melancholią, która ma swoją nieprzetłumaczalną nazwę saudade. Ogromną popularnością na całym świecie cieszy się fado – muzyka odzwierciedlająca ten stan ducha.

Historia Portugalii jest nierozerwalnie związana z morzem. To stąd wyruszali na wielkie wyprawy Vasco da Gama i Ferdynand Magellan. W portach kwitł handel: to Portugalczycy jako pierwsi przywieźli do Europy pomarańcze i papryczki chilli. W architekturze rozpoznamy elementy i zdobienia marynistyczne (liny, koralowce, koniki morskie), charakterystyczne dla stylu manuelińskiego.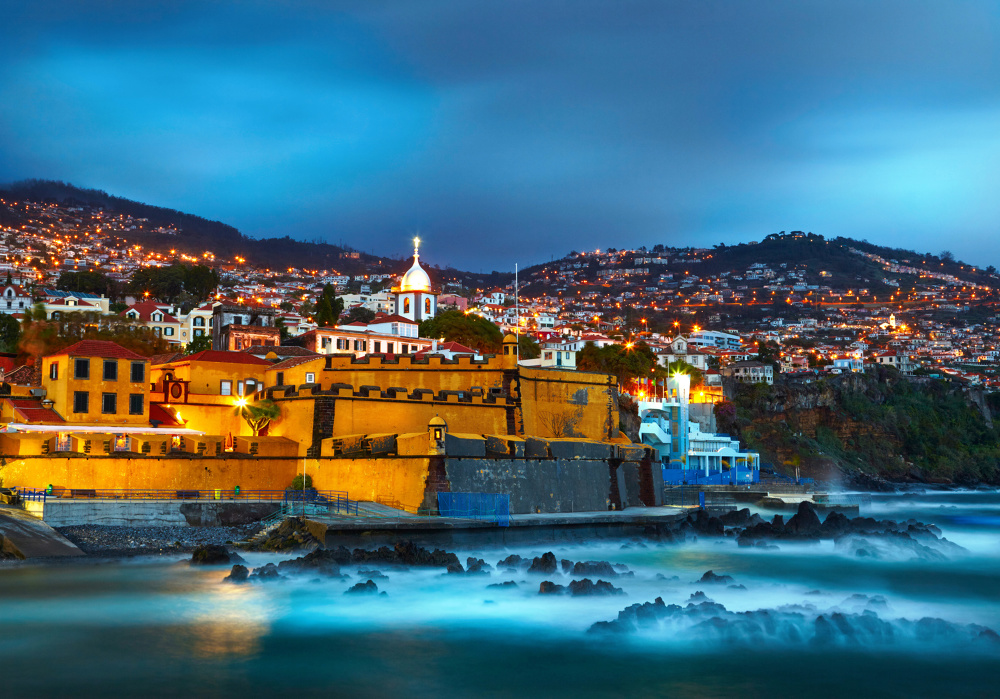 Zarówno klimat jak i ukształtowanie terenu są w tym niewielkim kraju zróżnicowane: w Algarve ciepło jest przez cały rok, podczas gdy w stolicy kraju, Lizbonie, zima potrafi być nieprzewidywalna. Dzięki tej różnorodności rośnie tu bujna, ciekawa roślinność – Portugalię czasem nazywa się wręcz "ogrodem botanicznym Europy".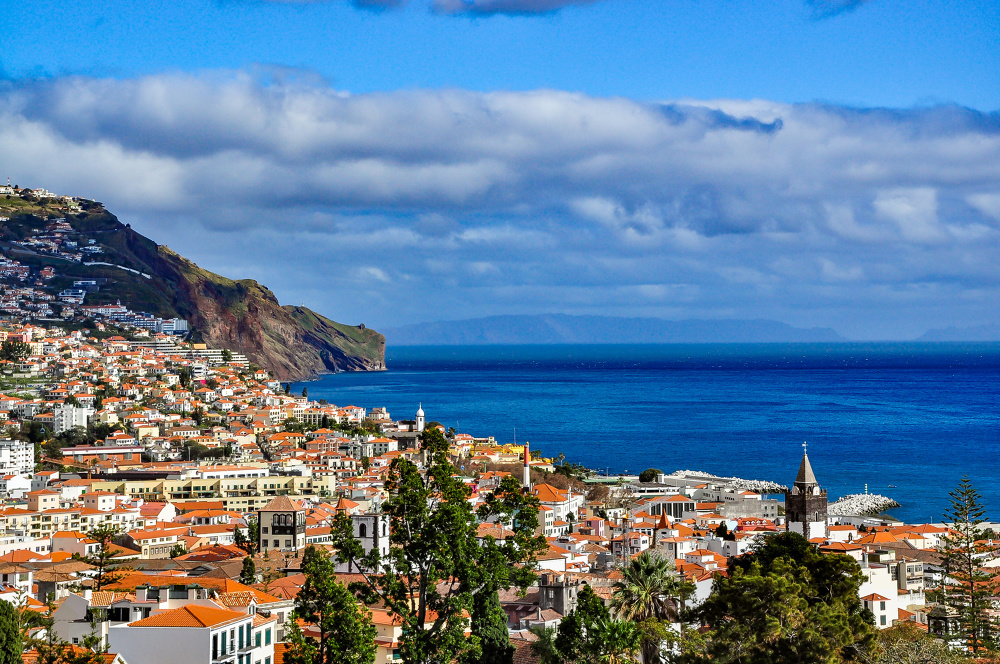 Co warto zobaczyć w Portugalii? Z pewnością na uwagę zasługują przepiękne miasta: Lizbona i Porto. W stolicy należy koniecznie odwiedzić Zamek świętego Jerzego i Katedrę Najświętszej Maryi Panny, zaś w Porto – przepiękne, średniowieczne stare miasto czy kościół Clérigos. Do tego Coimbra – miasto uniwersyteckie i pełna budowli sakralnej Braga, i będziemy mieli za sobą odwiedziny we wszystkich miastach ze słynnego przysłowia, które głosi: "w Bradze ludzie się modlą, w Porto pracują, w Coimbrze studiują, a w Lizbonie żyją".
Szczególną popularnością wśród turystów cieszą się portugalskie wyspy: Azory i Madera, a także południowy region Algarve. Madera to archipelag wysp zasiedlony w XV wieku, który w swojej historii znajdował się pod panowaniem hiszpańskim, brytyjskim i portugalskim. Dziś to region autonomiczny, którego cudowna przyroda i bogate dziedzictwo kulturowe przyciąga turystów z całego świata. Niezwykle ciekawą atrakcją na wyspach Madera i Porto Santo są tzw. lewady, zbudowane w XVI wieku kanały irygacyjne, które służyły do transportowania wody. Trekking wzdłuż kanałów to świetny pomysł na aktywny wypoczynek na wyspie. Interesującym doświadczeniem dla zgłodniałych adrenaliny może być również wycieczka typowymi dla Madery, wiklinowymi saniami monte.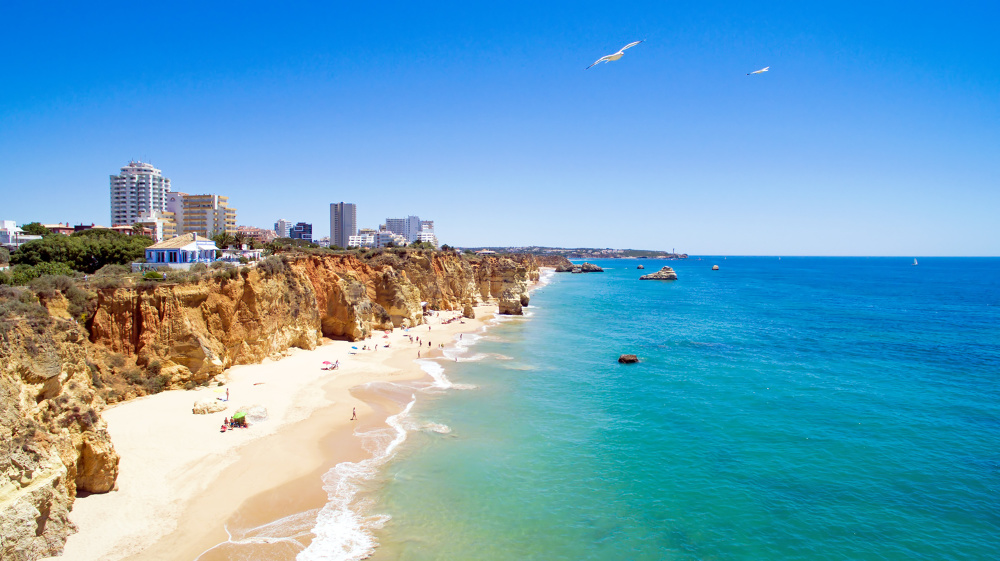 Rozciągający się wzdłuż południowego wybrzeża region Algarve, uznawany w średniowieczu za koniec świata, przyciąga natomiast turystów kilometrami piaszczystych plaż, z których najsłynniejszą jest Ponta de Piedade (Przylądek Miłosierdzia). To region przede wszystkim dla tych, którzy chcą odpocząć nad brzegiem morza
Robert Southey, poeta brytyjski epoki romantyzmu, pisał o Portugalczykach, że jedzą "(...) prawie same ryby, warzywa strączkowe i chleb! Baraniny nie lubią, nawet jak jest dobra. W Faro często podaje się, że to kozie mięso, żeby udało się ją sprzedać". Rzeczywiście, kuchnia portugalska nie jest tak bogata i zróżnicowana jak hiszpańska czy włoska, jednak i tu da się znaleźć wiele przysmaków. Szczególnie ważny dla portugalskiej kultury jest suszony i solony dorsz bacalhau, który przygotowuje się tu ponoć na 365 sposobów. Popularne, zwłaszcza w miastach portowych, są również sardynki i tuńczyk. Choć może to zaskakiwać, jest to kuchnia bardzo mięsna: jada się tu flaki, kozła duszonego w winie, pieczone prosię i urlcozido à portuguesa– gulasz z różnych warzyw i kawałków mięsa, którego skład zależy od wyobraźni kucharza.

Na koniec posiłku warto spróbować owczych i kozich serów i słodkiego puddingu ryżowego z cynamonem. Nie można też zapomnieć o znakomitym portugalskim winie.