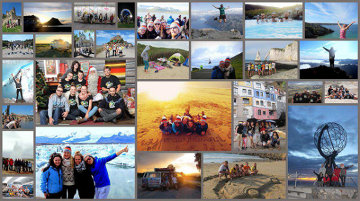 fot. Źródło: wyprawybusem.pl
Pierwsza studencka wyprawa to 2011 rok. Wtedy rzeszowscy studenci przekonali się, że w zasadzie to… można wszystko. Wiekowym "kanciakiem" jeździli od jednej środkowoeuropejskiej stolicy do drugiej, w zanadrzu mając już plan wyjazdu na kolejny rok – podróż po Europie Zachodniej, potem ponad dwudziestoletni bus dzielnie radził sobie na drogach krajów bałtyckich. Ubiegły rok to Icytrip 2014 i wędrówka po drogach i bezdrożach Islandii oraz Wysp Owczych.
W trakcie tegorocznej wyprawy studenci z Rzeszowa po raz pierwszy postawią stopy na innym kontynencie, zwiedzą zarówno wielomilionowe miasta, jak i ceglastoczerwone kaniony.
Wyprawa rusza w lipcu 2015 roku i potrwa dwa miesiące. Jej przebieg będzie można śledzić na stronie: http://wyprawybusem.pl/ oraz na Facebooku: https://www.facebook.com/wyprawybusempl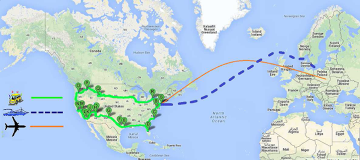 fot. Źródło: wyprawybusem.pl
Portal etraveler.pl ma przyjemność objąć patronatem medialnym wyprawę USAtrip 2015