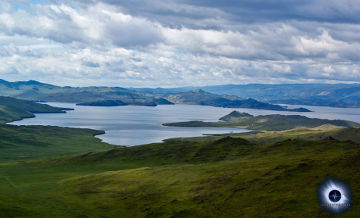 Jeszcze nigdy nie było tak wielu możliwości, by uwiecznić i przekazać swoje wrażenia z podróży
fot. Klub Podróżników Atlantyda
Po pewnym czasie podróż zaczyna rodzić wiele refleksji. Aż w końcu pojawia się pytanie – czy refleksje te spisać "do szuflady" czy może podzielić się nimi z kimkolwiek. Może kogoś zainspirują do wstąpienia na podróżniczy szlak?
Jeszcze nigdy możliwość osobistego dotarcia do odbiorcy nie była tak prosta jak dziś. W dobie Internetu staje się to coraz łatwiejsze i tak naprawdę jedyną, ostatnią barierą pozostaje często technologia. Często słyszymy: "Mam dużo fotografii i dzienników z podróży, ale nie wiem jak to opublikować w Internecie, a zamówienie strony www dużo kosztuje".
W takiej sytuacji przychodzi nam z pomocą WordPress, najprostszy z możliwych i łatwy do opanowania nawet przez niezbyt biegłych w nowinkach technologicznych system zarządzania treścią. Z użyciem WordPressa już każdy może stworzyć swój wymarzony blog, portfolio fotograficzne lub dziennik z podróży.
Co zatem jest nam do potrzebne zbudowania bloga?
Własny blog można zrobić samodzielnie, szukając instrukcji w Internecie, a jest ich dużo. Jednak wymaga to czasu i umiejętności odfiltrowania przydatnych informacji od tych powielanych i często bezużytecznych. Jeśli zależy nam na czasie, to prostym rozwiązaniem są warsztaty i webinary z WordPressa organizowane przez ekipę WordPress-Warsztaty.pl, gdzie niezbędną wiedzę otrzymujemy w pigułce, popartą praktycznymi przykładami i możliwością skonsultowania własnych poczynań z ekspertami w tej dziedzinie.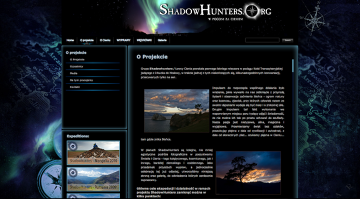 Podczas warsztatów i webinarów uczestnicy uczą się, jak od podstaw zbudować i prowadzić własnego bloga oraz jak zapewnić jego bezpieczeństwo w Internecie
fot. Klub Podróżników Atlantyda

Dodatkowym atutem szkoleń jest poziom dostosowany do możliwości percepcyjnych uczestnika, jak też kompleksowa wiedza. Uczestnik nie tylko dowiaduje się jak założyć i prowadzić własny blog, ale też jak świadomie zadbać o jego bezpieczeństwo. Teraz już bariera technologiczna nie jest straszna. Zatem czas na refleksje nad podróżą, bo jaką wartość ma podróż, gdy doświadczenia poznania nie dzieli się z innymi?

Więcej informacji o warsztatach z WordPressa znajdziecie na blogu: http://wordpress-warsztaty.pl/