W Kamerunie uznawane są polisy zagranicznych towarzystw ubezpieczeniowych, w tym również polskich. Wszystkie informacje i formularze dotyczące ubezpieczeń osobowych i komunikacyjnych są dostępne na stronie worldnomads.com

Duże miasta w Kamerunie takie jak Douala czy Jaunde mają reputację lekko skażoną drobną przestępczością, zwłaszcza w zatłoczonych centrach tych miast. Jednak duże większe ryzyko dla zdrowia czy bezpieczeństwa stanowią fatalnie utrzymane drogi. Jeśli chodzi o nie obcą nam – Polakom korupcję i oszustwa to w Kamerunie są one sposobem na życie, więc nie należy się im przeciwstawiać bo nie leży to w kompetencjach turysty. Najlepszym sposobem jest trzymać się od tego na dystans i mieć niesłabnące poczucie humoru, bo przecież jesteśmy tam na statusie turysty a nie zewnętrznego inspektora!

Przed wyjazdem do Kamerunu należy zaszczepić się przeciw żółtej febrze. Poza tym występuje duże zagrożenie sanitarno – epidemiologiczne cholerą, malarią, wirusowym zapaleniem opon mózgowych, AIDS, tyfusem i wieloma tropikalnymi chorobami. W razie nagłej potrzeby wizyty u lekarza, trzeba się przygotować na koszt około 100 USD.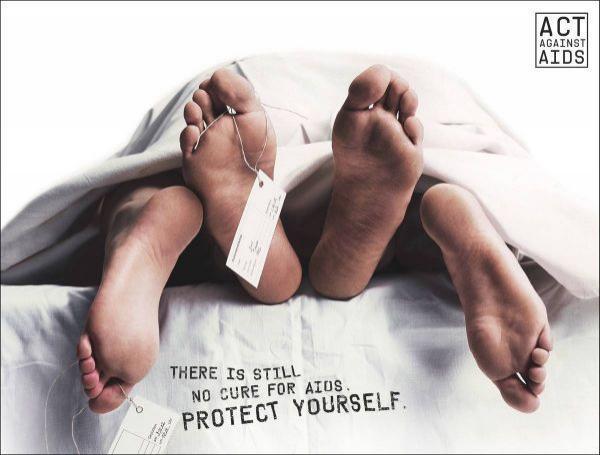 Kampania reklamowa przeciwko AIDS. Źródło: www.coloribus.com


Wymiar sprawiedliwości jest bardzo surowy, więc konsekwencje naruszenia prawa będą bezwzględnie egzekwowane względem sprawcy, który popełni czyn niezgodny z obowiązującym prawem. Już samo podejrzenie o popełnieniu danego przestępstwa może prowadzić do nieprzyjemnych sytuacji. Kwestia narkotyków jest tam nadzwyczaj drażliwa i podlega bardzo surowym karom.