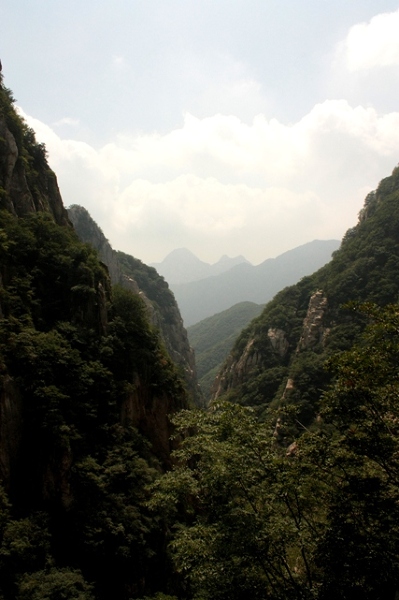 Song Shan, fot. M. Wierzbicki-Dobowicz


Pangu! To z głowy i kończyn chińskiego stworzyciela świata powstać miały święte góry taoizmu. Pięć gór ulokowanych jest według chińskich stron świata, wedle których centrum także jest kierunkiem, jak przystało na Kraj Środka.

Góry, odwiedzane przez wieki przez pielgrzymów, to Tai Shan w prowincji Szantung (1545 m n.p.m.), Hua Shan w prowincji Shaanxi (1997 m n.p.m.), Heng Shan w prowincji Hunan (1290 m n.p.m.), Heng Shan w prowincj Shanxi (2017 m n.p.m.) i Song Shan w prowincji Henan (1494 m n.p.m.).

Najsłynniejszą z nich z pewnością jest Tai Shan, do której szczytu wiedzie 6660 stopni, a dostępu bronią tysiące turystów. Wschód Słońca na Tai Shan należy jednak do niezapomnianych przeżyć.