Zakazane Miasto w Pekinie (Beijing)

Nie miasto i już nie zakazane, za to miejsce, które koniecznie należy w Chinach zwiedzić. Niewyobrażalnie wielki pałac to duma Pekinu – majestatyczne bramy, pełne przepychu pawilony i sale, wypełnione niegdyś nicią intryg, do dziś pełne zabytków.

Kompleks wybudowany w latach 1406-1420 przez pięćset lat stanowił dom dla cesarzy z dynastii Ming i Qing. Niegdyś za przekroczenie bram bez uprawnień płaciło się głową, dziś wystarczy 40 RMB (20 ZŁ).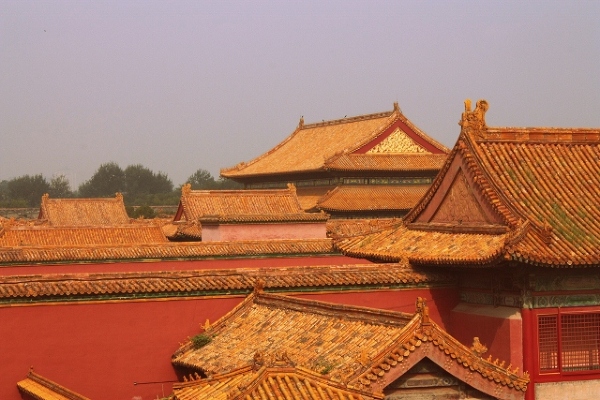 Złote dachy Zakazanego Miasta, fot. M. Wierzbicki-Dobowicz


Największy w Chinach kompleks mieści w sobie około 980 pałaców, pawilonów i innych budynków, wybudowanych na powierzchni 720 tysięcy metrów kwadratowych. Warto poświęcić dzień lub nawet dwa na drobiazgowe penetrowanie zakamarków Zakazanego Miasta. Warto zwrócić na piękny, żółty kolor dachówek, zarezerwowany tylko dla siedzib cesarskich.