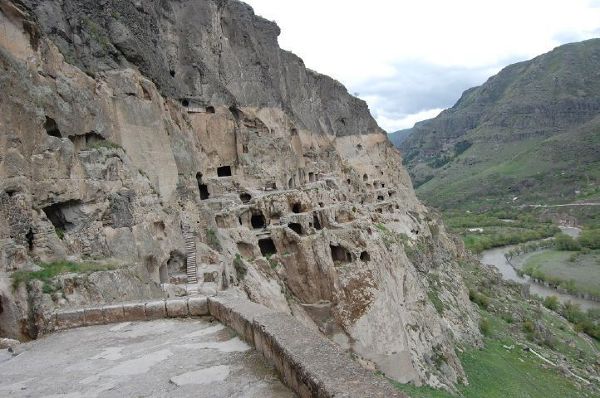 Skalne miasto w Wardzii to obecnie 250 komnat połączonych podziemnymi korytarzami i tunelami. Fot. Ewa Pluta


Wardzia, skalne miasto-klasztor, to bez wątpienia największa atrakcja turystyczna regionu Meschetia. Najprościej się tam dostać z Achalciche, przygranicznej wioski położonej 40 km od skalnego miasta. Co kryje się pod tajemniczo brzmiącą nazwą Wardzia? 250 komnat wykutych w skale (tyle zachowało się z 6000 komnat istniejących w średniowieczu) położonych na 13 poziomach, korytarze, tunele, schody i to, co pozostało z dawnego systemu kanalizacyjnego, czyli z czasów kiedy było to dobrze prosperujące miasteczko, które w razie ataku z zewnątrz mogło pomieścić od 20 do 60 tysięcy osób! Kompleks został wydrążony w ścianie kanionu rzeki Kury i można było do niego dotrzeć wyłącznie za pomocą kilku świetnie zamaskowanych tuneli. W XVI wieku miasto najechali i doszczętnie złupili Persowie. Potem Wardzia już nigdy nie wróciła do czasów świetności.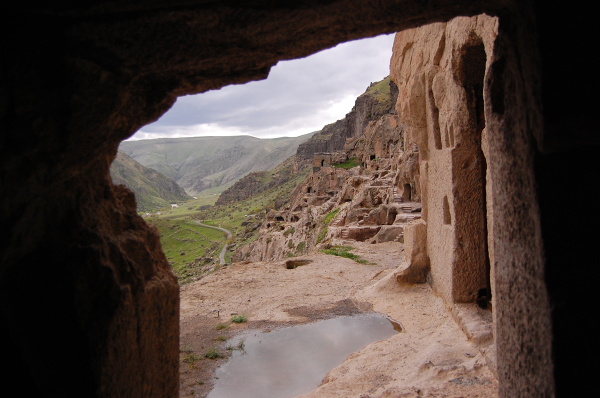 Wardzia powstała w XI wieku, wówczas miasto-klasztor mogło w razie najazdu wroga pomieścić od 20 do 60 tysięcy osób. Fot. Ewa Pluta


Do Wardzii można dostać się marszrutką z Achalciche. Na zwiedzanie kompleksu warto poświęcić przynajmniej dwie godziny, bilety można kupić w kasach tuż przy wejściu do kompleksu. Zwiedzanie Wardzii to nic innego jak spacerowanie po pozostałościach dawnego skalnego miasta, co wraz z otaczającymi widokami na dolinę, w której płynie rzeka Kura, robi duże wrażenie.